Syria offers preferential trade to Russian business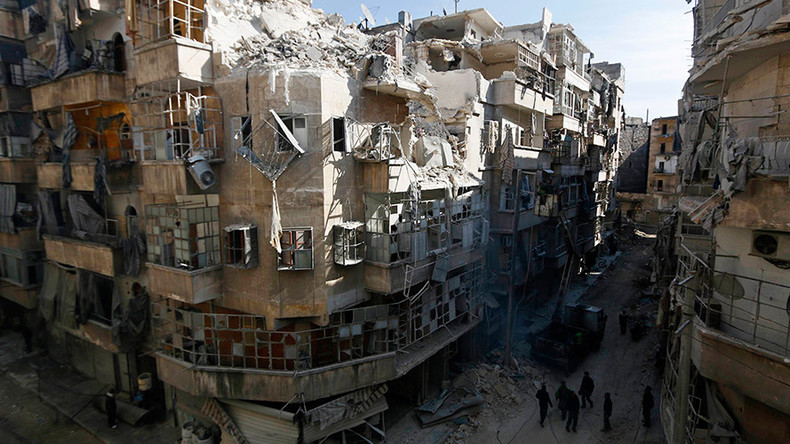 The President of Syria Bashar Assad has told the embassy in Russia to give preferential treatment to Russian entrepreneurs wanting to do business in Syria.
Syria's Ambassador to Russia Riyad Haddad explained the new policy at a meeting of the Syrian-Russian business council in Moscow. The meeting was attended by a delegation of Syrian businessmen who hope to establish contacts with Russian counterparts.
"We will always be side by side; our doors will be open to help you cope with all the bureaucracy routine," Haddad told the Russian businessmen, adding "you can always turn to us, we promise to do our best."
According to the ambassador, Russia and other countries which helped Syria to fight terrorism "have the right to be at the forefront" of those restoring the country's economy.
He said Syria has started moving from military operations to reconstruction. The ambassador acknowledged that all areas of the country's economy and public life have been severely damaged.
The World Bank estimates that apart from the human capital lost in the war, the country will need billions of dollars to support reconstruction. Funding might prove a challenge considering the economic sanctions placed on the Syrian government by the West.
Last year, Moscow and Damascus signed an agreement to create 'green customs corridor' for agricultural products. The deal followed a move by Syria to be part of a free trade zone with Russia three years ago.
According to Syrian Prime Minister Wael al-Halqi, the two countries have already signed nearly a billion dollars' worth of agreements to develop energy, trade, finance and other sectors of the war-torn economy.
Syria has offered Russia a chance to explore and develop oil and gas on land and offshore. In particular, Russia was invited to upgrade the Baniyas refinery and to construct a new refinery with Iran and Venezuela.
Russia and Syria also aim to establish a joint bank to facilitate transfers. The bank would be controlled 50-50 by the countries' central banks.