Paris to hire falcons and buzzards for €2,500 each to scare off pooping pigeons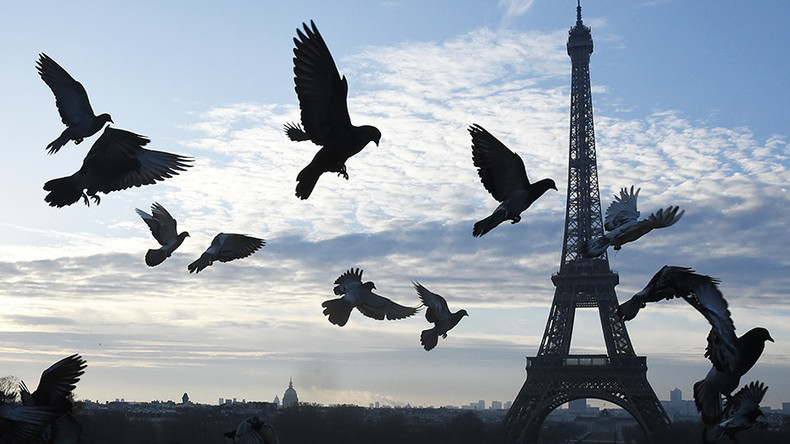 Five birds of prey will be employed by a Paris district to scare away flocks of pigeons which, according to officials, cause damage of around €150,000 a year to apartment blocks. The operation will cost the city €12 800, they said.
Three buzzards and two falcons will take up duties for ten days in October. They will fly high over the places where the pigeons like to concentrate, forcing them to move elsewhere.
The decision to bring in birds of prey followed complaints from citizens about pigeons wreaking havoc on the roofs and window ledges of housing complexes. They also raised concerns over possible diseases transmitted by the pigeons.
"We tried traditional methods, and now we are doing something more radical," a spokesman for the town hall of the 10th arrondissement of Paris told The Local.
"Paris pigeons are not used to birds of prey," he added, expressing hopes the plan will be a success.
The birds will be provided by a firm based in the Pyrenees which supplies them to keep pigeons at bay for the annual Roland Garros tennis tournament in Paris.
According to the firm, its birds all have "several years of experience" in scaring off unwanted creatures.
"The presence of our birds of prey causes insecurity for animal nuisances of all sorts (which will) naturally seek a safer place that is without danger," the firm's website says.
The falcons and their keepers will be shown off at a public meeting in the local town hall later this month. The birds of prey will be unleashed after fulfilling their duties.