Facebook hit with €1.2mn fine in Spain for privacy violations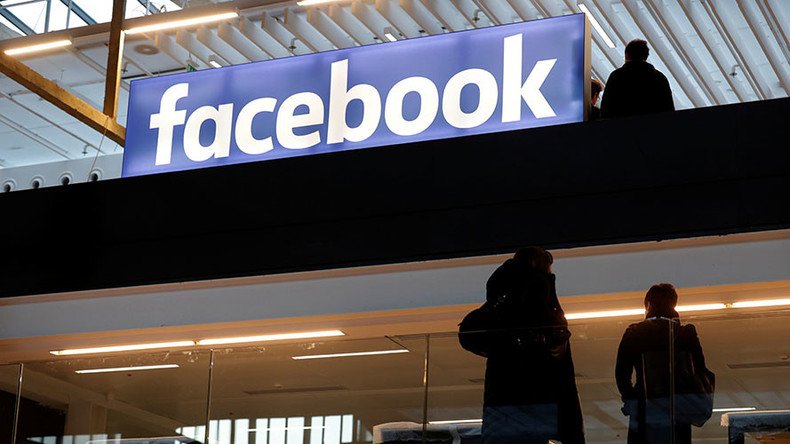 Spain's data protection watchdog has fined Facebook, saying the social network breached laws designed to protect people's information and confidentiality.
According to the Spanish Data Protection Agency, Facebook collected personal data from its users in Spain without obtaining their 'unequivocal consent' and without informing them how such information would be used.
"Facebook collects data on ideology, sex, religious beliefs, personal tastes or navigation without clearly informing about the use and purpose that it will give them," the watchdog's statement said.
The authority fined the corporation €600,000 for a single "very serious violation" of the country's data protection rules and €300,000 each for other two serious violations.
Facebook's privacy policy contains "generic and unclear terms," and doesn't go far enough to collect the consent of its users, the data protection agency said.
It added the average Facebook user is not aware of how the company collects and uses their data.
In a statement cited by Fortune magazine, Facebook claimed the Spanish data protection authority was wrong to say it showed people advertising based on sensitive personal data. Ad targeting was instead based on the interest people express by "liking" certain content on the social network, Facebook explained.
The Spanish watchdog's €1.2 million fine comes as data watchdogs across Europe are investigating Facebook.
In May the social media giant was slapped with a €150,000 fine by the French data protection watchdog for the way the company targeted advertising and tracked users.
The fine was part of a wider probe carried out in Belgium, the Netherlands, Spain, and Germany into some of the corporation's practices.
The EU has also fined Facebook $122 million for providing "misleading" information to Brussels about its takeover of WhatsApp.
You can share this story on social media: