Russian govt wants to protect public from bitcoin trading as it resembles 'financial pyramid'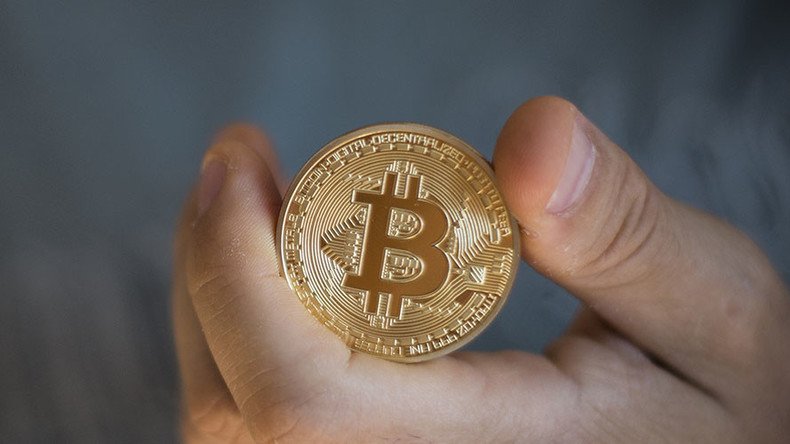 The Moscow Exchange is working on a mechanism to regulate trading in bitcoin and other digital currencies. At the same time, the Russian Finance Ministry says bitcoin resembles a pyramid scheme, and trading should be limited.
"We are already working on creating an infrastructure for such trades, in particular, a platform for post-trading services for crypto assets," a spokesperson for the Moscow Exchange told TASS news agency.
"The platform would allow trading both the cryptocurrencies themselves and their derivatives; the trade in form of Exchange Trade Funds would also be possible," the Exchange said in a separate interview with the RNS news agency.
However, officials in the Russian government remain skeptical about bitcoin and other cryptocurrencies.
"There is a point of view that cryptocurrencies like bitcoin are a financial pyramid. It's hard to argue with this point of view. The investments are very risky," said Deputy Finance Minister Aleksey Moiseev in an interview with Rossiya 24 TV Channel.
According to him, operations through the Moscow Exchange will allow "protection of the rights of buyers and sellers," as well as guarantee the execution of contracts, if one of the parties to the transaction turns out to be unfair.
Moiseev added that the finance ministry wants to limit access "by the general public to bitcoin trading because it is a very dangerous investment."
The right to trade bitcoins will only be granted to "qualified investors." To get the status, you need to have at least six million rubles on your account ($100,000), make at least 40 transactions a year with a turnover of six million rubles or work for at least two years in a financial institution that traded securities.
Earlier, the ministry wanted to declare cryptocurrency trading in Russia illegal, but now wants to regulate it as an asset, Moiseev stressed.
You can share this story on social media: