'Army of Russia' clothing brand out to conquer foreign markets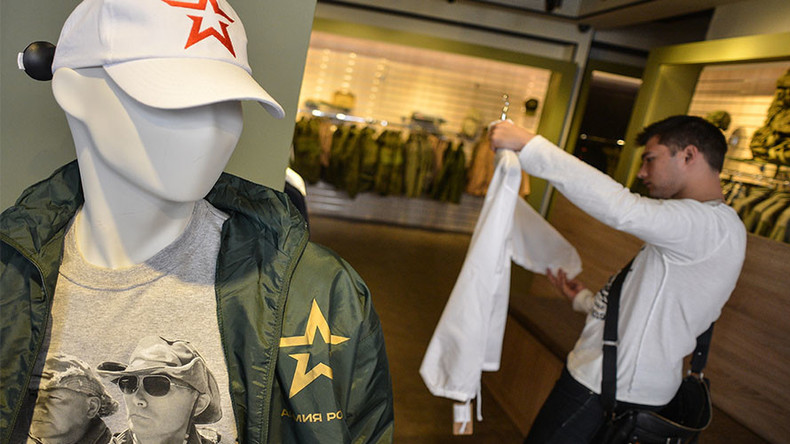 Russia's Voentorg, which supplies clothing and food for the country's military, is planning to start selling apparel from its civic brand online, making it available to foreign buyers.
"Voentorg is not represented abroad yet. As a first step, most likely, we will adapt our online store to the requests and requirements of our foreign buyers so that they can remotely shop and receive goods from the 'Army of Russia' brand," said Voentorg deputy director general Arkady Telepnev.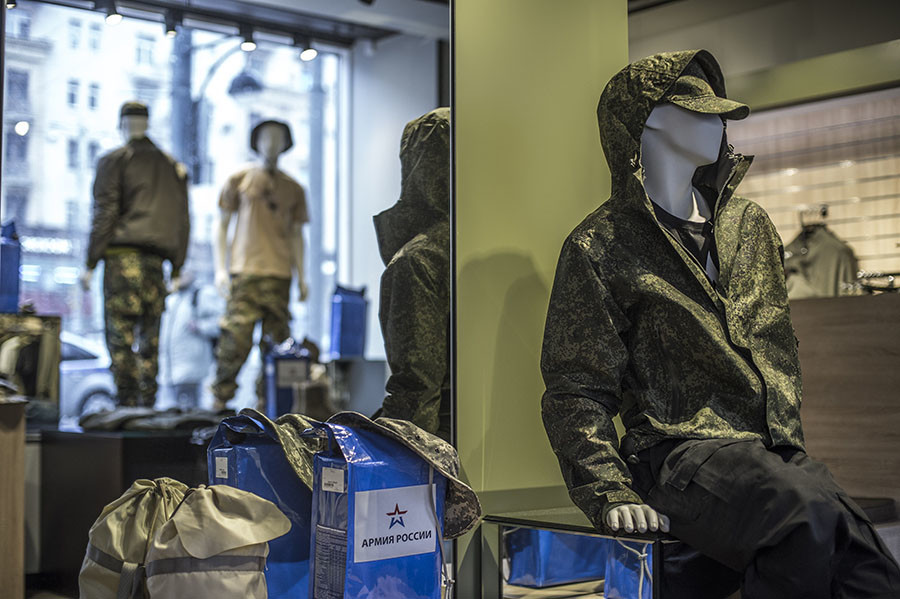 According to Telepnev, after the opening of the first Army of Russia store in Moscow, there was significant interest from foreigners keen to get their hands on items from the clothing range.
It is the first Russian brand to sell military garments, and the official website claims the brand was started to make service in the Russian armed forces more attractive and promote a healthy lifestyle and patriotism.
The clothes feature various Russian Army successes, including various battles in World War II and more recent ones such as the liberation of Aleppo. You can also buy Russian military uniforms, both modern and from the World War II era.
One of the most popular collections in Russia is dedicated to the Syrian war and depicts Russian military personnel, Syrian landscapes, and the Tu-22M3 bomber. The entire line is made in camouflage for desert terrain.
The Army of Russia line also offers outerwear, hoodies, T-shirts, footwear, and accessories for men, women and children.