Russian oil sales to China surge dramatically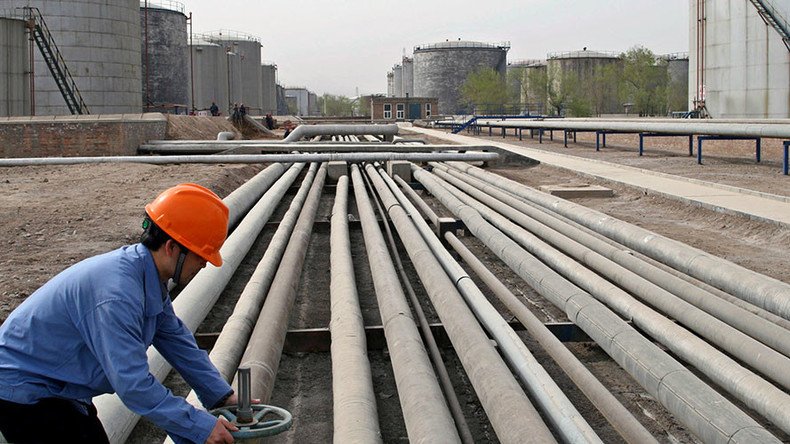 For the fifth consecutive month, Russia remains China's top crude oil supplier with July shipments up 54 percent year-on-year.
China bought 4.97 million tons, or about 1.17 million barrels of oil per day (bpd) from Russia last month, according to the General Administration of Customs.
For the first seven months of the year, Russian crude sales to China surged nearly 16 percent year-on-year to 34.22 million tons, or 1.18 million bpd.
Beijing's second largest supplier is Saudi Arabia with 940,000 bpd. Saudi supplies to China are down 0.8 percent compared to the same period last year.
Shipments from Angola, China's third-largest supplier, fell 17.1 percent from a year earlier to 921,520 bpd.
The most significant increase in oil supplies to China was from Malaysia (+ 889 percent), Azerbaijan (+ 193.3 percent) and Mexico (+ 102.7 percent).
However, the import share of these countries remains small, as only Malaysia is in the top 15.
China has also started buying crude from the United States. Imports from the US totaled 174,000 bpd in July.
Global oil prices fell on Wednesday, as investors are worried about increasing supply from Libya. Brent was down 0.4 percent at $51.64 per barrel, while the US WTI slid 0.31 percent to $47.68.
Production from the Sharara oil field, which is crucial for Libyan output, recently reached 280,000 bpd but closed this week due to a pipeline problem. The field restarted production at least once on Tuesday, according to Reuters.
Despite the setback, Libya has propped up production to above one million bpd in late June, which is 400 percent up since last summer.
You can share this story on social media: