Russian LNG tanker navigates Arctic sea route in record 6.5 days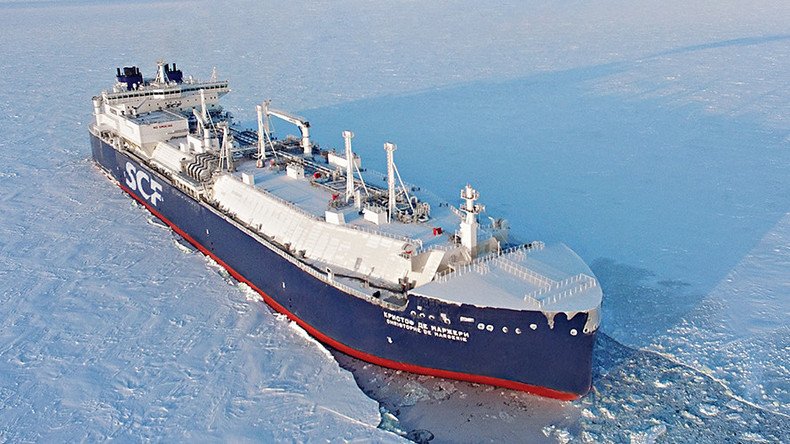 The Russian tanker Christophe de Margerie has completed its first commercial voyage, delivering liquefied natural gas (LNG) through the Northern Sea Route from Norway to South Korea.
The route runs the length of Russia's Arctic and was completed in a record six and a half days. The tanker had an average speed of more than 14 knots (about 28kph) despite the fact that the vessel was forced to go through ice fields 1.2 meters thick.
The entire voyage from Hammerfest in Norway to Boryeong in South Korea via the Russian Northern Sea Route took 19 days, which is about 30 percent shorter than the traditional southern route through the Suez Canal.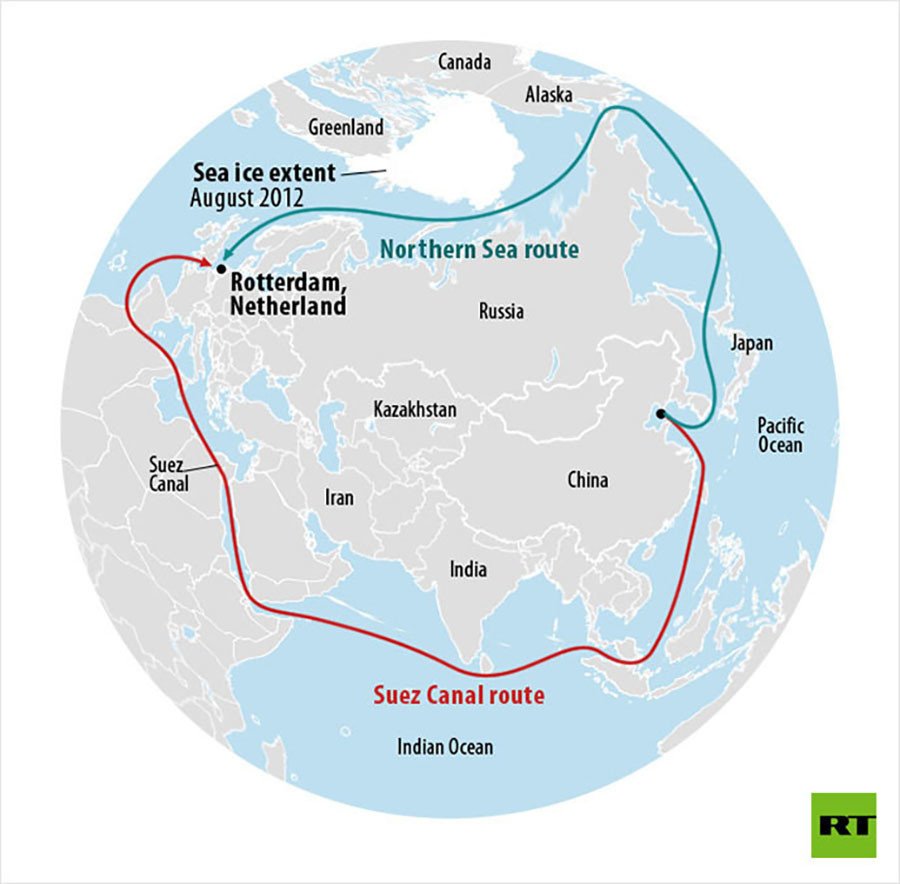 The Christophe de Margerie is the first LNG tanker and icebreaker in the world. The unique vessel was built for the state-run Sovcomflot group of companies for the transportation of LNG from the Yamal project in the Russian Arctic. The tanker can make shipments year round.
The Northern Sea Route allows passage from the Atlantic to the Pacific Ocean via the shortest route along the Russian part of the Arctic Circle.
It reduces the transport time from China to Europe by at least 12 days compared to the traditional Suez Canal route. In Soviet times, the Northern Sea Route was used mainly to provide goods for isolated settlements in the Arctic.
However, the process of global warming which accelerated by the end of the 20th century has given vessels an opportunity to sail through the Northern Sea Route all year round with the help of icebreakers.
The Northern Sea Route is part of Russia's strategic and economic plan to develop the Arctic. The country claims the largest section of the Arctic Circle among the nations bordering the region.
In recent years there has been a high-stakes race for Arctic domination between Russia, the United States, Canada, Norway, and Denmark. It is one of the last frontiers of natural resource discovery.
The shipping route is critical because under the ice the region is said to contain vast mineral, crude oil, and natural gas reserves. It would also give Russia control over a major trade route for goods shipped between Europe and Asia.
You can share this story on social media: