Alibaba's Jack Ma re-crowned Asia's richest person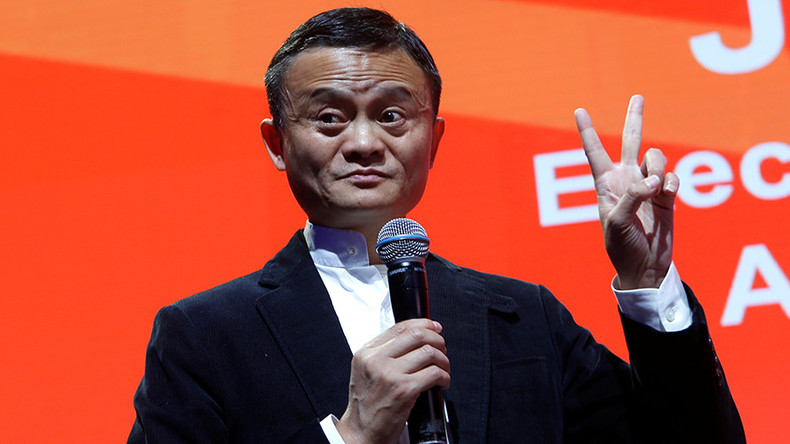 A huge rise in Alibaba Group's earnings and the stock price has propelled its founder and executive chairman Jack Ma back to the top of the list of Asia's wealthiest people.
According to Forbes Real-time Billionaires List, Ma is now worth $37.4 billion.
Another Chinese internet billionaire, Tencent Chairman Ma Huateng, also known as Pony, dropped to second with a fortune worth $36.7 billion. The two businessmen have been trading places at the top of Asia's rich list. Earlier this month, Pony overtook Jack Ma to become China's wealthiest person.
Jack Ma is currently the world's eighteenth richest person and is followed by his Chinese rival.
Last week Alibaba reported a 56 percent revenue rise in its fiscal first quarter, led by gains in core e-commerce business. For the week as a whole, the company's shares rose more than ten percent.
Revenue from the cloud business is up 96 percent to $359 million and has more than one million paying customers for the first time.
Annual active consumers on Alibaba's e-commerce platforms grew by 12 million year-on-year while mobile monthly active users hit 529 million in June, an increase of 22 million compared to last year.
Former English teacher Jack Ma founded Alibaba in 1999. The company unites a family of internet-based businesses, which enables users to buy or sell anywhere in the world.
Ma predicts Alibaba will be worth more than the world's fifth-largest economy by 2036, bigger than the economies of France or the United Kingdom today.
Alibaba is already bigger than the economies of Sweden, Poland, Iran, Norway, and Austria.