US consumer credit card debt balloons to all-time high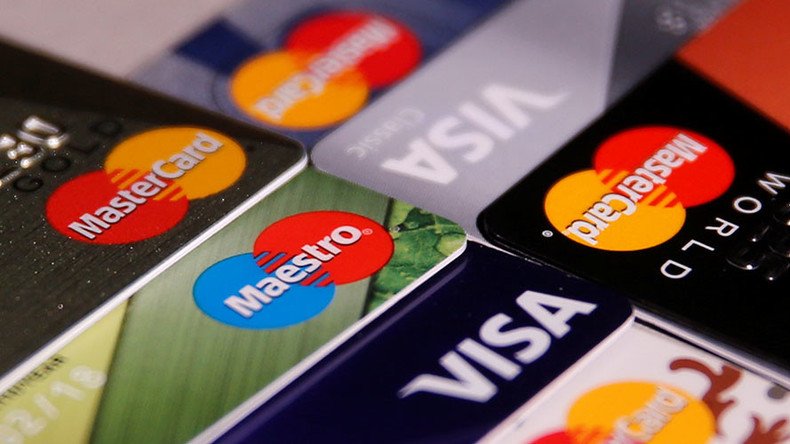 American consumers have accumulated $1.02 trillion of debt on their credit cards as of June, according to the US Federal Reserve. This is more than the record set just before the 2008 financial crisis.
US household debt balances were $12.73 trillion in March 2017, compared to the 2008 peak of $12.68 trillion.
This happens as banks continue to invite clients to sign up for cards in the era of low-interest rates.
In the first quarter of the year, more than 171 million consumers had access to credit cards backed by major banks. Credit cards in the US have never been so easy to obtain.
"This record should serve as a wake-up call to Americans to focus on their credit card debt," said Matt Schulz, a senior industry analyst at CreditCards.com, an industry website.
"Even if you feel your debt is manageable right now, know that you could be one unexpected emergency away from real trouble."
While unemployment in the US continues to fall and stands at 4.3 percent, growth in salaries has been stagnant, says Glassdoor Economic Research Senior Economist Andrew Chamberlain.
In the research, he pointed out that growth in median base pay for full-time workers was 1.2 percent year-over-year in July, slowing for the last six consecutive months.
"Until that trend reverses, the gains from today's economy will not be translating into improved paychecks for the average American worker, ultimately putting a damper on the consumer spending that makes up about two-thirds of overall GDP growth," he said.
You can share this story on social media: