Britain banning 'rip-off' credit card fees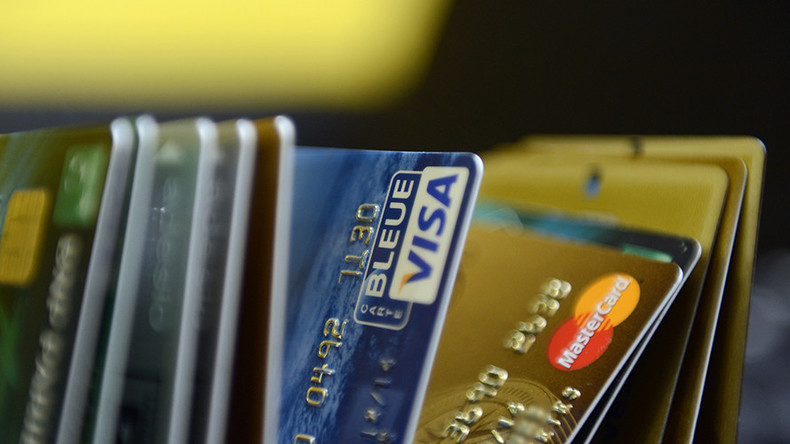 The UK government has unveiled rules to end card-charging in the country, saying the "unfair fees" cost consumers hundreds of millions of pounds a year.
According to the UK Treasury, people could be "charged 20 percent extra for purchases like a flight."
The practice, known as surcharging, is common across the country, said the Treasury, adding that many businesses and organizations charge people to make card payments, or for using other services such as PayPal.
The government calculated that in 2010 the total value of surcharges on debit and credit cards was an estimated £473 million ($616 million).
"Rip-off charges have no place in a modern Britain, and that's why card-charging in Britain is about to come to an end,"said Stephen Barclay, economic secretary to the Treasury.
"This is about fairness and transparency, and so from next year there will be no more nasty surprises for people at the check-out just for using a card," he added.
Barclay said small charges could really add up which means "shoppers across the country have that bit of extra cash to spend on the things that matter to them."
According to British Prime Minister Theresa May, she wants the government to do more for "just managing" households who face wage increases that are lagging behind inflation.
Last year leading global payments company Mastercard was sued for £14 billion ($18.2 billion) in damages for allegedly charging its 46 million UK customers excessive fees.
UK's former financial services ombudsman Walter Merricks said that for 16 years MasterCard has been imposing unlawfully high interchange fees for using its cards in shops. MasterCard has denied any wrongdoing.
READ MORE: Wal-Mart sues Visa for $5bn over 'excessive' card fees
In 2014, the European Court of Justice ruled that interchange fees which are charged to stores when shoppers swipe their debit or credit cards - were a violation of EU antitrust rules.
You can share this story on social media: