Chinese economy beats expectations, growing almost 7% in latest quarter
Published time: 17 Jul, 2017 10:33
Edited time: 17 Jul, 2017 10:44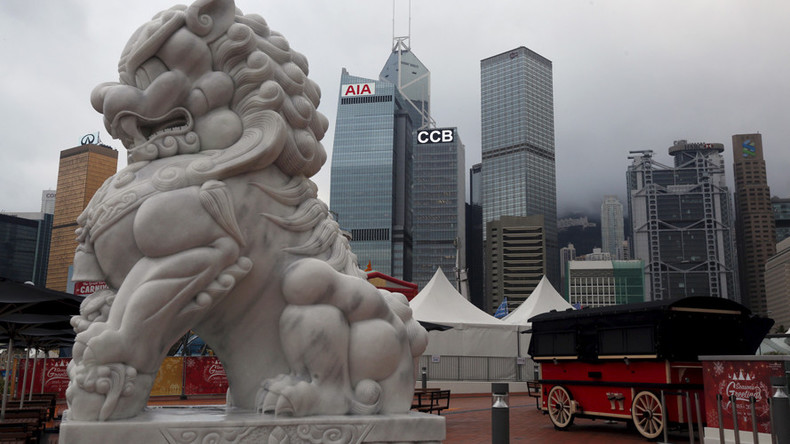 China's growth domestic product (GDP) in the second-quarter rose 6.9 percent, well above Beijing's 6.5 percent target for the year. The stronger-than-expected growth came as a result of industrial output and consumption picking up and higher investment.
The rate was the same as in the first three months of this year, said the National Bureau of Statistics on Monday.
"Overall, the economy continued to show steady progress in the first half...but international instability and uncertainties are still relatively large, and the domestic long-term buildup of structural imbalances remains," the statistics bureau said.
According to the bureau, industrial output rose 7.6 percent in June from a year earlier, compared with an estimated 6.5 percent. Retail sales were also well ahead of expectations, up 11 percent compared with June 2016.
Growth in both exports and imports was also higher than expected.
Analysts say higher global demand for China's products could help the country contain its massive debt levels - currently 277 percent of GDP.
Beijing is trying to rein in debt and prevent new housing bubbles with active measures in the property sector and with lenders. In 2015 China canceled construction projects worth $17.6 billion in an attempt to bolster environmental protection and fight corruption.
Despite all the efforts property investment grew by 8.5 percent in the first half of this year, up from the same period in 2016.
Last year, the world's second-largest economy had its slowest growth rate in almost 30 years, at 6.7 percent.
Economists warn the Chinese economy could cool further to 6.6 percent in 2017 despite the signs of a rebound.
"We don't expect the strength to be sustained," Julian Evans-Pritchard, the China economist at Capital Economics, was cited as saying by ABC News.
"The recent crackdown on financial risks has driven a slowdown in credit growth, which will weigh on the economy during the second half of this year," he added.