EU finalizes economic association agreement with Ukraine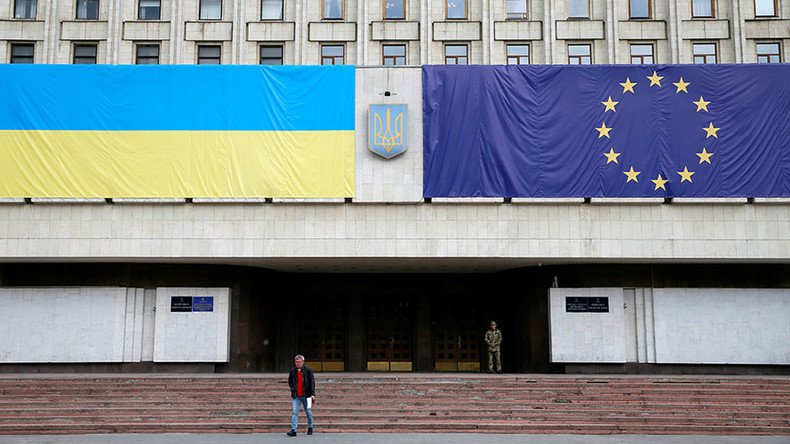 The European Union has formally concluded on Tuesday the association deal with Ukraine. The deal is expected to increase economic links between the two.
The deal comes into force on September, 1 and had troubles with ratification in Europe.
It was held up by a referendum in the Netherlands. The country rejected the deal by 61 percent of the vote, but the results were not obligatory for the Dutch government.
Russia has criticized the agreement, saying that it breaches the rules of the World Trade Organization (WTO).
According to Moscow, the EU-Ukraine free trade agreement is "an exemplary case of a situation where a free trade area worsened trade conditions for other trading partners."
Russia says the EU-Ukraine deal violates the agreements signed between Ukraine and ex-Soviet countries in the Commonwealth of Independent States.
"To sum up, there were dozens of bilateral and multilateral agreements in the field of trade and investment that linked Ukraine with the CIS countries. Many of Ukraine's commitments were inconsistent with its obligations under the EU-Ukraine Agreement," said a Russian spokesman at the June 29 WTO meeting, the minutes of which was published on Tuesday.
The WTO has asked Ukraine and the EU to respond by July 20.
Relations between Russia and Ukraine have significantly deteriorated since the 2014 Maidan revolution that ended with Crimea's secession and a military conflict in eastern Ukraine.
The countries have imposed various bilateral sanctions on each other including the cancellation of connecting flights and trade restrictions.
You can share this story on social media: