US tobacco giant to pay Australia after losing arbitration over packaging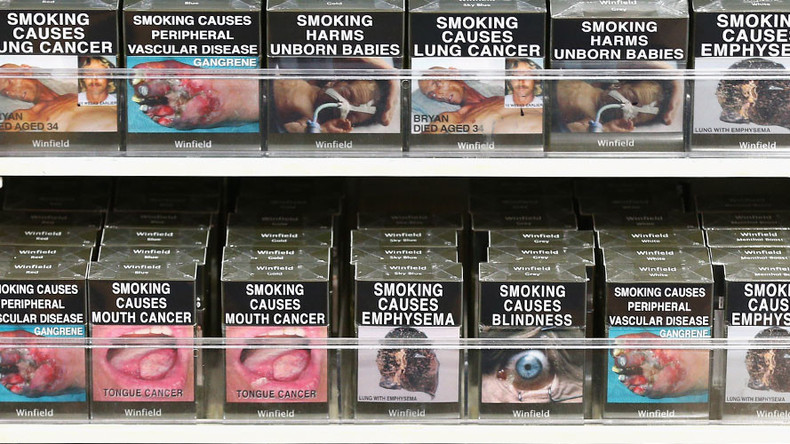 Philip Morris has been ordered to pay millions of dollars in compensation to Australia after unsuccessfully challenging the nation's tobacco plain packaging laws.
Read more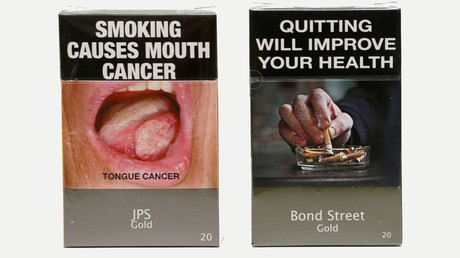 The amount is being kept confidential but is estimated to be about $50 million.
In 2012, Australia became the first country to adopt a law requiring cigarettes are sold in unappealing packets with graphic health warnings.
Philip Morris tried to overturn the decision, but a court dismissed its claim in 2015. The company has now been ordered to pay Australia's legal costs.
Bloomberg reported in May that the World Trade Organization (WTO) had recognized the laws as a legitimate public health measure.
After their introduction, Philip Morris, Imperial Tobacco and Japan Tobacco appealed to Australia's highest court.
After the appeal had failed, Philip Morris went to the Permanent Court of Arbitration, saying the law violated Australia's Bilateral Investment Treaty with Hong Kong. The company demanded billions of dollars in compensation.
Following Australia's lead a number of other countries now also require standardized packaging. The list includes France (since January 2017), United Kingdom (since May 2017), New Zealand (from June 2018), Norway (from July 2018), Ireland (from September 2018) and Hungary (from May 2019).
Studies have shown plain packaging increases the importance of health warnings to consumers.