Oil prices plunge nearly 3% as glut persists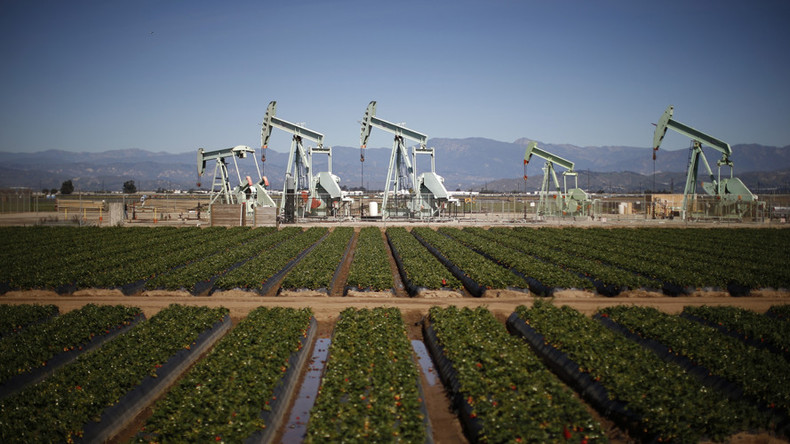 Prices for crude have dropped more than 2 percent on Friday as official data revealed that US drillers boosted production by 1 percent over last week.
At the same time, oil exports by the members of Organization of the Petroleum Exporting Countries (OPEC) reached a 2017 high, raising investor concerns over the cartel's ability to curb oversupply.
Read more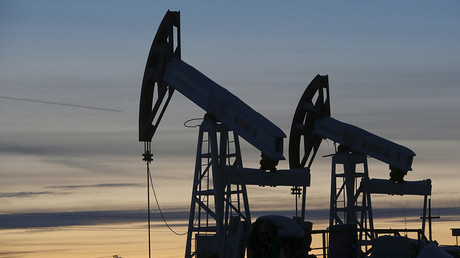 The international benchmark Brent crude was trading 2.5 percent down, at $46.91 per barrel at 11:40 GMT. US West Texas Intermediate (WTI) crude futures dropped 2.6 percent, to $44.33 per barrel.
"We're seeing some head-scratching today. Following a sharp rally, which was mostly driven by short-covering, the failure of Brent to break back above $50 earlier in the week has once again given sellers appetite for sending it lower," said Ole Hansen, head of commodity strategy at Saxo Bank, as quoted by Reuters.
The US oil production grew one percent to 9.34 million barrels per day (bpd) last week, according to the government data, bouncing back from last week's decrease.
Meanwhile, OPEC reportedly exported 25.92 million bpd last month, 450,000 bpd more than in May and 1.9 million bpd more than a year earlier.
The losses for oil futures were slightly alleviated due to reports that the cartel might impose output caps on Libya and Nigeria, which are exempted from the deal.
According to Morgan Stanley analysts, a WTI price of $46 to $50 per barrel would likely prevent US output rising in the mid- to long-term, but prices will need to be in the low $40s for US production to fall significantly.
The US bank expects WTI to remain below $50 until mid-2018.