Russia against protectionism & politicizing of trade – Putin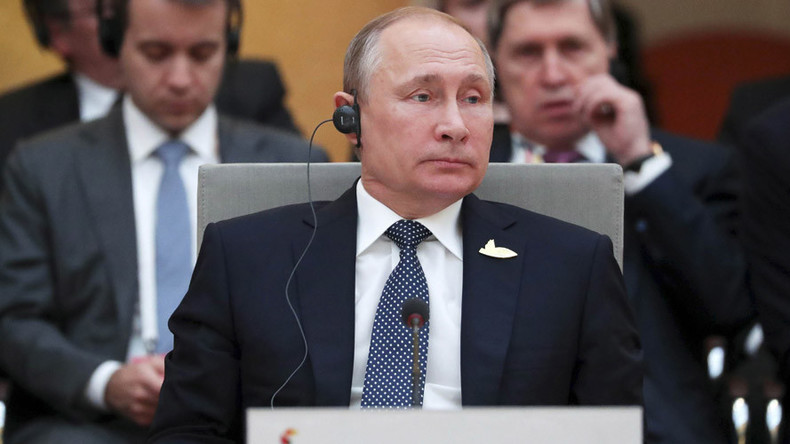 Russia opposes illegitimate trade and financial restrictions, President Vladimir Putin said on Friday, ahead of the G20 meeting in Hamburg, Germany.
"We oppose the growing protectionism in the world. Illegitimate trade and financial restrictions with obvious political implication are aimed at eliminating competitors. It curtails business ties, results in a loss of trust between economic participants. It is tearing apart the very fabric of the world economy," Putin said, speaking at a meeting of leaders of BRICS countries on the sidelines of the G20 meeting.
According to Putin, the G20 nations should more vigorously uphold the principles of open and mutually beneficial trade, as specified by the rules of the World Trade Organization.
"We are convinced that the G20 should make a more significant contribution to the creation of a fair model of global development; a model that will be able to ensure sustainable growth which will help to eliminate the accumulated imbalances between the countries," Putin said.
More power should be given to developing nations, which should fight for their rights in the International Monetary Fund, the Russian president said.
"Russia is a reliable supplier of energy resources to the global market, to many countries and regions of the world. We intend to continue to actively participate in harmonizing the world energy markets, reducing price volatility, in common with other states – suppliers and consumers of fuel – to ensure global energy security," Putin said.
Putin also backed the Paris climate accord and said Russia will stay committed to it.
"Russia accepts the Paris accord signed last April as an international legal framework for joint work on climate regulation," he said.