India invests $11bn in Iran gas sector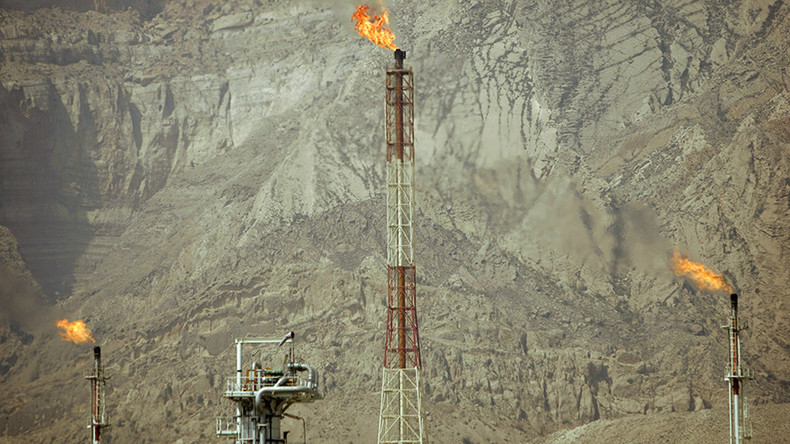 With increasing gas consumption in India, the country has been looking to diversify its supplies. Iran, which is emerging from sanctions, has been picked for investment.
Iran has guaranteed a "reasonable return" for Indian investors, who are ready to spend $11 billion on the country's natural gas and LNG infrastructure.
India's ONGC Videsh plans to invest $6 billion in the Farzad-B field and spend the rest to build a liquefied natural gas export facility, according to managing director Narendra Kumar Verma.
"We have given our best offer to them. Now, it is up to them to agree or not agree," Verma said in an interview with NDTV.
"We have told the Iranian authorities very clearly that some basic returns are necessary," the executive added.
The company expects an about 18 percent return, and Indian companies want to buy all the gas exported from the project, Verma said.
India is the world's fourth-largest LNG buyer. The country has been looking for a role in developing Iran's Farzad-B gas field since at least 2009. The field is estimated to hold reserves of almost 19 trillion cubic feet.
While the country has been trying to shift from coal and oil to cleaner gas, it still has to build more gas import infrastructure, analysts say.
"India is a compelling market... (but) continues to lack the infrastructure to support a gas-based economy," Hamad Mubarak Al Muhannadi, chief executive of Qatar's RasGas said in December.
"Coal and liquid fuels continue to meet the majority of India's energy needs," he added.
India's LNG imports from RasGas represent around 10 percent of Qatar's overall annual output.