China to add new Germany to global economy in four years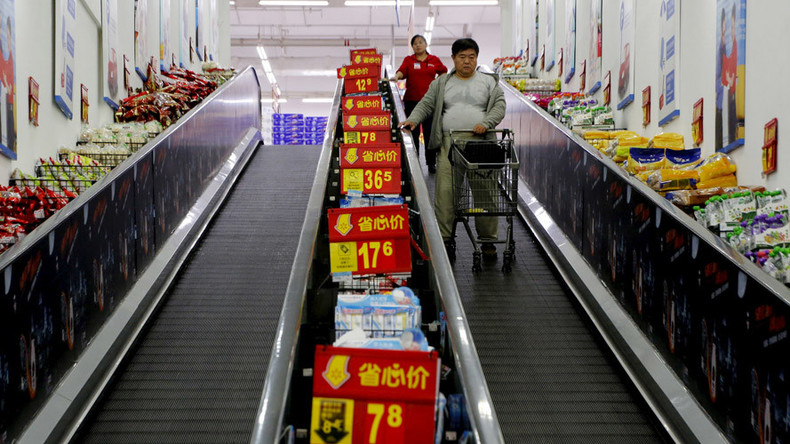 Shopping in China is growing so quickly that by 2021 it will add another $1.8 trillion to the global economy, says recent research from Boston Consulting Group and AliResearch, Alibaba's research arm. This is roughly the size of Germany's consumer economy today.
The report says Chinese consumption is growing by 10 percent a year, faster than any other country. Even if Chinese GDP grows at the conservative pace of 5.5 percent per year, the country's consumer economy will reach $6.1 trillion by 2021, the research shows.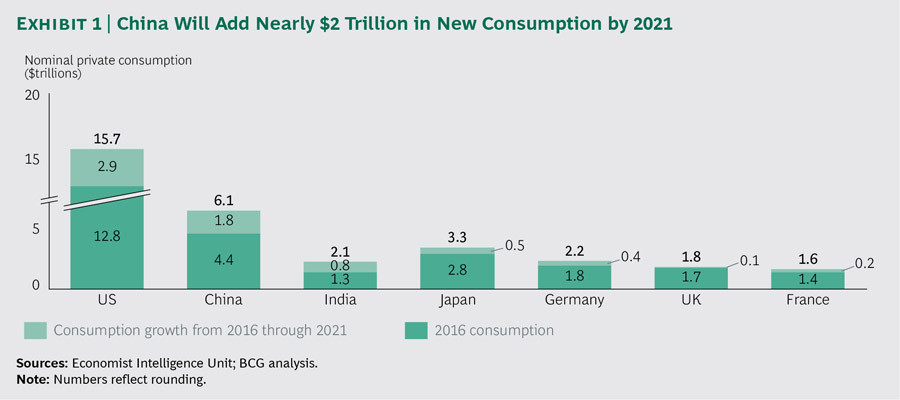 The key factors for the rapid growth are an emerging upper-middle class, a young population that is eager to spend, and a boost to online shopping.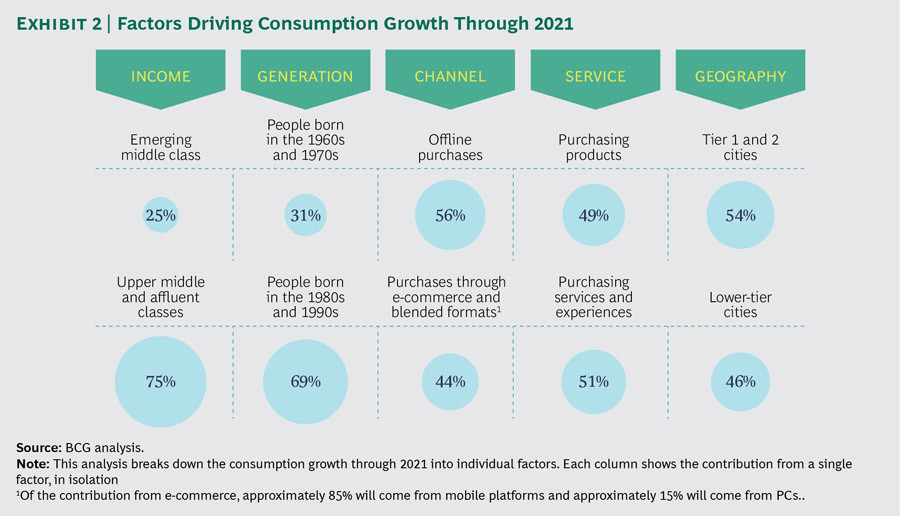 "Because of these factors, Chinese consumers in the aggregate are spending more, and they're trading up to higher-quality products," said Jeff Walters, a partner at BCG and one of the authors of the report.
"Digital technology is one of the underlying drivers that will continue to spur purchases. The Chinese population is more connected than people in other countries, and by 2021, 90 percent of all purchases will involve digital at some point in the process – browsing, comparing prices or making the actual purchase," he added.
Chinese spending habits have changed, too. People are buying more expensive products like electronics.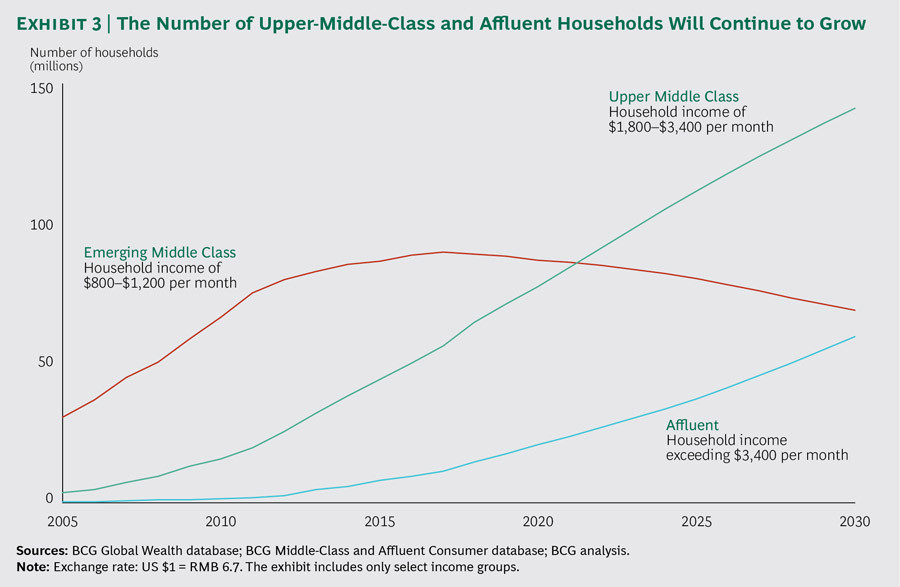 The younger generation is likely to spend $2.6 trillion in 2021, up from $1.5 billion in 2016 and $700 billion in 2011.
More and more Chinese are staying unmarried. If earlier only four percent were single after 35, the number has climbed to 21 percent.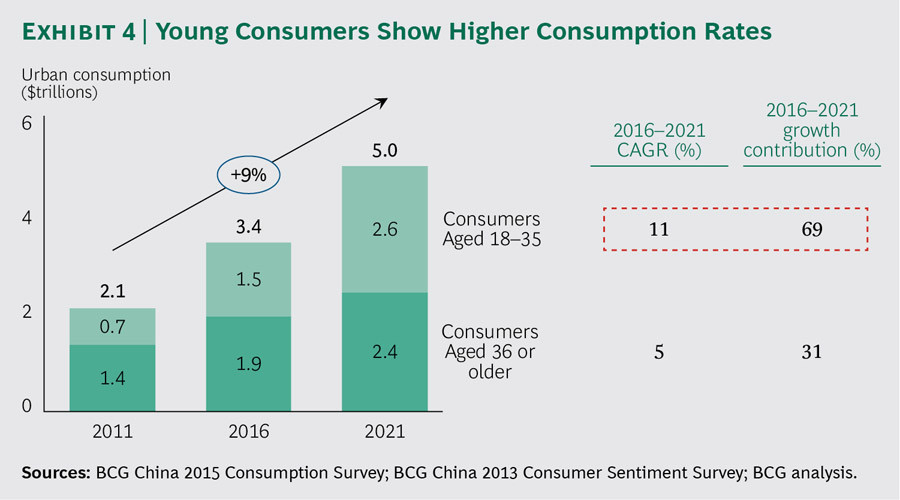 Last year, on Chinese Singles Day, the country's answer to Black Friday and Cyber Monday, saw a more than $17 billion intra-day spending, an record. The day was established as an anti-Valentine's Day joke and has turned into a massive shopping spree.