Qatar will not shut gas pipeline to 'brothers' in UAE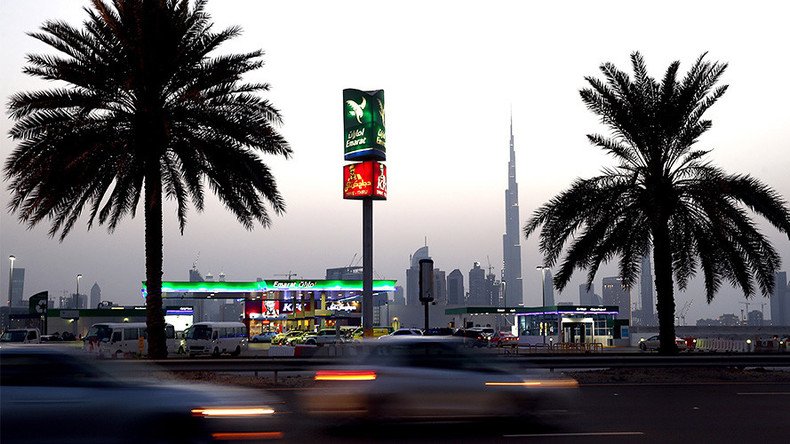 Despite the diplomatic dispute between the Gulf Arab nations and Qatar, Doha won't cut gas supplies to the United Arab Emirates (UAE); Saad Sherida al-Kaabi, chief executive of state-run Qatar Petroleum, told Al Jazeera.
He said it is part of the "force majeure" clause in the Dolphin gas pipeline agreement which pumps around 2 billion cubic feet of gas (57 million cubic meters) daily to the UAE.
"The siege we have today is a force majeure, and we could close the gas pipeline to the UAE," al-Kaabi said, adding "but if we cut the gas, it does great harm to the UAE and the people of the UAE, who are considered like brothers... we decided not to cut the gas now."
The 364-kilometer Dolphin pipeline links Qatar's giant North Field with the UAE and Oman, and was the first cross-border gas project in the Gulf region.
Analysts say even a partial shutdown of the pipeline would cause major disruptions to the UAE's energy needs and would force the country to seek replacement LNG supplies.
On Sunday, the chief executive of the UAE's Sharjah National Oil said he did not expect natural gas from Qatar to be interrupted by the regional diplomatic rift.
A Saudi-led bloc of Arab countries, including the UAE, broke off diplomatic and trade relations with Qatar this month over alleged support of terrorist groups, a charge denied by Doha.
The International Energy Agency (IEA) has warned increasing diplomatic tension between Qatar and its Arab neighbors is leading to operational problems in the region.
According to the agency's latest report, there have yet to be supply disruptions, but exporters of Qatar's crude, condensate, and liquefied natural gas have already faced some logistical problems.
You can share this story on social media: