Toshiba to pay $3.68bn for 2 nuclear plants after US subsidiary files for bankruptcy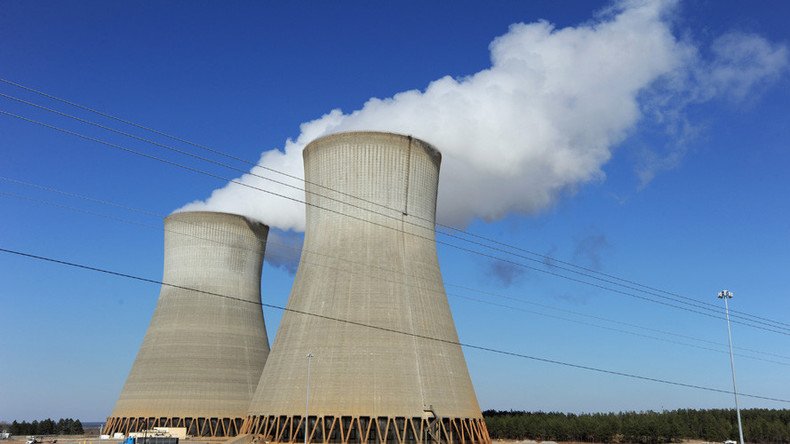 Embattled Japanese conglomerate Toshiba has agreed to pick up the $3.7 billion tab for its faltering nuclear engineering division, Westinghouse, which has been forced to file for Chapter 11 bankruptcy protection.
Toshiba signed on for the construction of two nuclear reactors at the Vogtle nuclear plant in Georgia in 2008 but the project has been plagued by cost overruns and delays for years.
"We are pleased with today's positive developments with Toshiba and Westinghouse that allow momentum to continue at the site while we transition project management from Westinghouse to Southern Nuclear and Georgia Power," said Georgia Power CEO Paul Bowers, the utility which is working with Westinghouse on the Vogtle nuclear plant expansion project, as cited by the AP.
The Japanese company will cap its liability for the construction of two of Westinghouse's AP1000 reactors at the Vogtle nuclear plant in Georgia but the future of the development remains uncertain.
Government intervention may be required, however, as suggested by Tom Fanning, CEO of the Southern Company which is in talks to take over management of the project from Westinghouse.

"This is a national security issue," he said on a recent a call to analysts, as cited by the Financial Times. "If the United States wants nuclear in its portfolio for the future, we've got to figure out a way to be successful here."

In a statement Saturday, Toshiba confirmed the payments will be made from October 2017 through to January 2021. The company reported $8.6 billion loss for fiscal year ended March 2017.
Toshiba has factored the payment into its earnings reports. Auditors though, have refused to endorse the reports and are viewing the figures as projections and not true financial reports.

Toshiba is struggling to stay afloat financially and has been forced into selling its lucrative and highly prized computer chip and semiconductor business.

Toshiba President, Satoshi Tsunakawa, has acknowledged the flaws in the company's strategy regarding Westinghouse, reports the AP, but nuclear power will remain part of Toshiba's near-term business strategy which includes the decommissioning of the Fukushima Dai-ichi nuclear plant.
You can share this story on social media: