British Airways passengers face third day of disruption after weekend of flight chaos
Published time: 29 May, 2017 13:19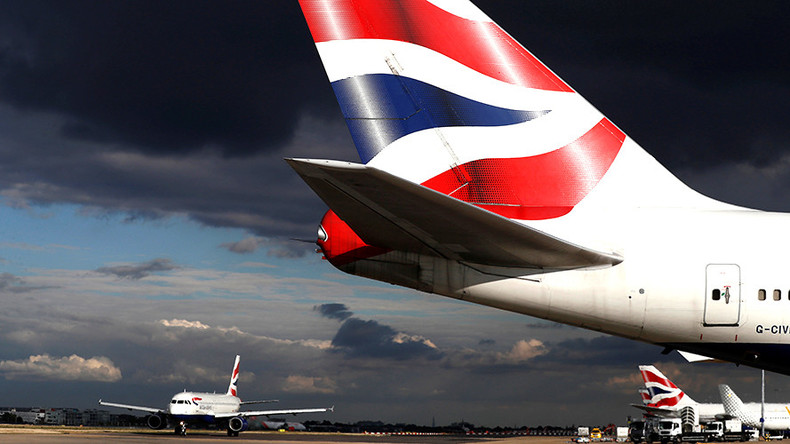 The UK's largest airline British Airways (BA) says it is working to restore its computer systems following two days of disruption for thousands of passengers.
"Many of our IT systems are back up today, and my colleagues across the airline are working very hard to build back our flight program and get as many of our customers as possible away on their travels," said the airline's chief executive Alex Cruz in a message to customers.
On Saturday, an IT system failure caused all its flights London's Heathrow and Gatwick airports to be canceled leaving thousands of passengers displaced, with many spending the night in the terminals.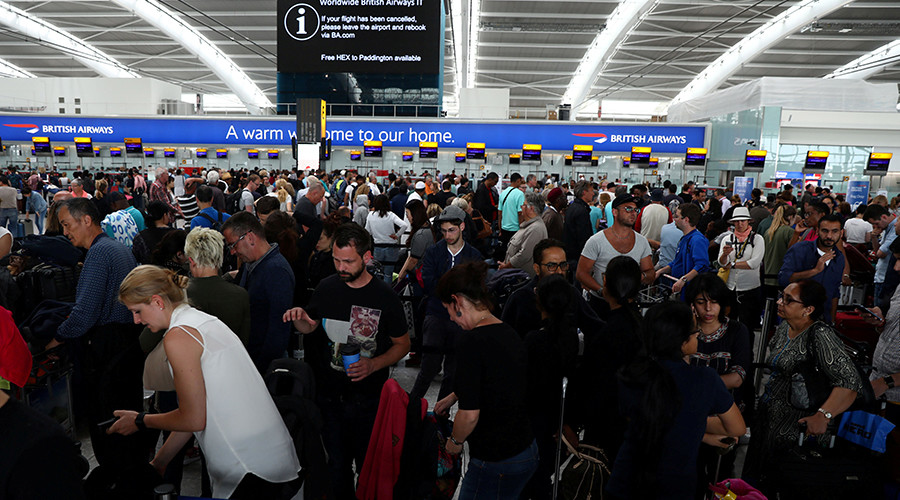 A power supply problem reportedly disrupted the company's flight operations across the world and affected its call centers and website.
There are still some disruptions to BA flights from London Heathrow, according to the airport administration.
"We have mobilized additional Heathrow colleagues to assist passengers at the terminals and give out free water and snacks," Heathrow said in a statement on Twitter.
British Airways reported it would start operating long-haul flights from Heathrow on a full schedule and a "high proportion" of its short-haul flights on Monday.
The chief executive said he is "profusely" sorry for the IT meltdown that disrupted the flights of 75,000 passengers.
Heathrow Airport recommended passengers not leave home unless they rebooked their flights.