Amazon plans checkout-free supermarkets in UK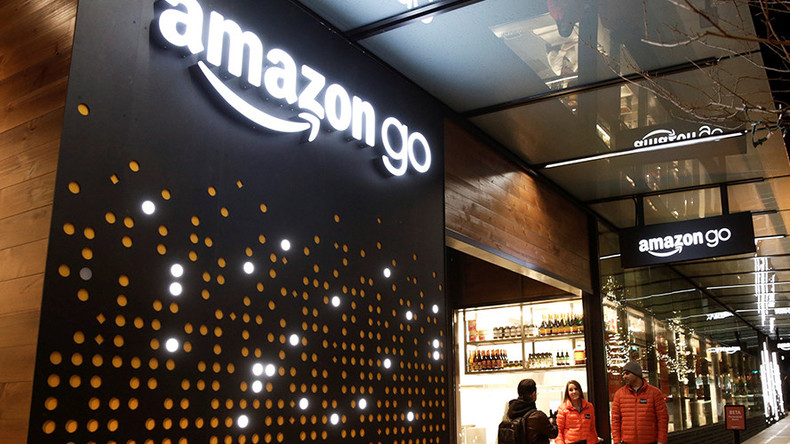 US e-commerce giant Amazon intends to expand its cashier-free grocery stores to the UK after it successfully registered trademarks in the country.
According to Bloomberg, the UK Intellectual Property Office on Friday approved the company's application to trademark the slogans "No Lines. No Checkout. (No, Seriously.)" and "No Queue. No Checkout. (No, Seriously.)."
The so-called Amazon Go stores are designed for customers to walk in, take what they want, and leave, all without having to go through a checkout line. Customers scan their Amazon account when they enter, and the store tracks what items they pick up, charging them when they leave.
The stores will be about 1,800 square feet and will sell ready-made meals, staples like bread and milk, and other groceries.
The concept of checkout-free stores was unveiled by Amazon in December last year. The company opened its first test store earlier this year in Seattle, calling it the "Just Walk Out Shopping" experience.
Amazon is also testing brick-and-mortar grocery formats in Seattle, such as drive-in grocery kiosks and a hybrid supermarket that mixes online and in-store shopping.
The retailer's desire to expand into the UK grocery industry raises concern from British supermarket operators Tesco and Sainsbury. They are already struggling to retain customers due to fierce competition from discounters Aldi and Lidl.
Last year Amazon launched its online grocery delivery service Fresh in the UK and also partnered with Morrison supermarkets to enhance its product range.