Bitcoin smashes record $1900 high on Asian trading fever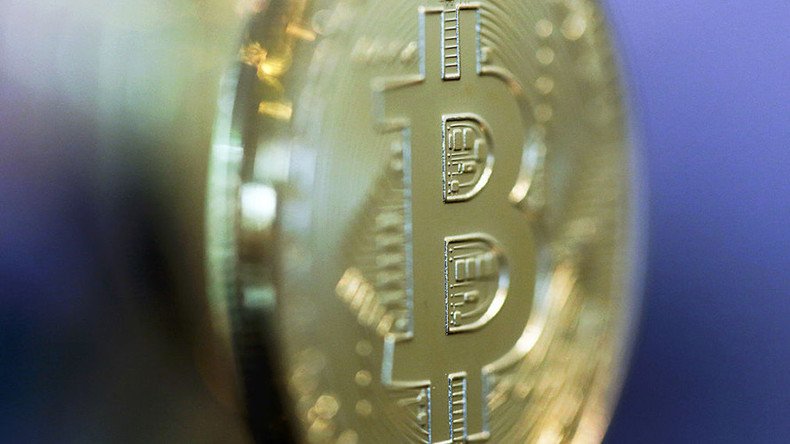 The cost of the digital currency bitcoin hit a new record on Friday, trading above $1,900 for the first time. The surge was driven by increased trading activity in Asia spurred by global political uncertainty.
The cryptocurrency was trading at $1,951.44 as of 02:33 pm GMT. Its market capitalization has gained $3.7 billion since Monday to almost $32 billion.
Experts link the growing value of bitcoin partly to a surge in trading from Japan and Korea. Tokyo recently approved bitcoin's use as a legal currency for retailers. Japan and Korea now account for two of the top five bitcoin trading markets in the world.
"Japanese and Korean markets are trading at a strong premium as Asian fever is leading the price. Although scaling and the transaction backlog is an issue – bitcoin is defying its negative fundamentals," the CEO of CryptoCompare.com Charles Hayter was cited by Finance Magnates portal.
Analysts say political turmoil could also be supporting bitcoin while investors see the asset as a "safe haven" against geopolitical risks.
Experts note a broader boost in the whole cryptocurrency market with the rise of digital currencies such as ripple and litecoin.
"The new developments on litecoin, which is experimenting with alternative scaling solutions may offer a brighter future for bitcoin, and a longer-term price increase, if those similar solutions can be applied to its network," Aurelien Menant, founder, and CEO of Gatecoin, a regulated bitcoin and ethereum token exchange based in Hong Kong, told CNBC.
The total market capitalization of all cryptocurrencies has gained $11.3 billion since Monday to hit $67 billion.
So how much would an early bitcoin investor make if he held on until today? The cryptocurrency traded at 6 cents for most of 2010. So a $100 investment would have bought you 1,666 coins, which are worth over $3 million as of Friday.
You can share this story on social media: