India to build 10 reactors in big nuclear power push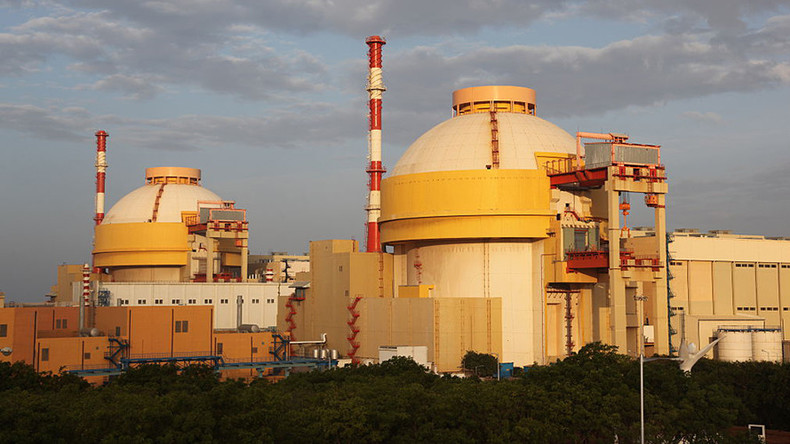 In the biggest expansion of the country's nuclear power industry, the Indian government has announced plans to construct ten heavy water reactors. India currently operates 22 nuclear plants, with a capacity of 6,780 megawatts.
The new reactors will have more capacity and will be in addition to those expected to get online by 2022.
"A total of 7,000 megawatts will be added. It will help produce clean energy," said India's Power Minister Piyush Goyal.
The planned nuclear units will generate business worth $11 billion and create more than 33,000 jobs, according to the authorities.
India is one of the world's largest consumers of electricity mostly generated from coal. In recent years, the country has started ramping up its nuclear power capacity.
The Russian nuclear corporation Rosatom is constructing India's Kudankulam nuclear power plant (NPP) as part of a deal signed between Moscow and New Delhi in 1998.
At the moment, Russia is the only country cooperating with India on nuclear energy.
The first reactor at the Kudankulam NPP is among the most powerful in India and meets the latest safety requirements. The second generator is planned to start operating shortly.
Three years ago the sides agreed to construct the NPP's second stage, including the third and fourth reactors. They also decided to develop a roadmap for cooperation in nuclear energy which envisages the construction of 15 nuclear reactors in India, including at the Kudankulam site.
You can share this story on social media: