Puerto Rico starts biggest ever US bankruptcy process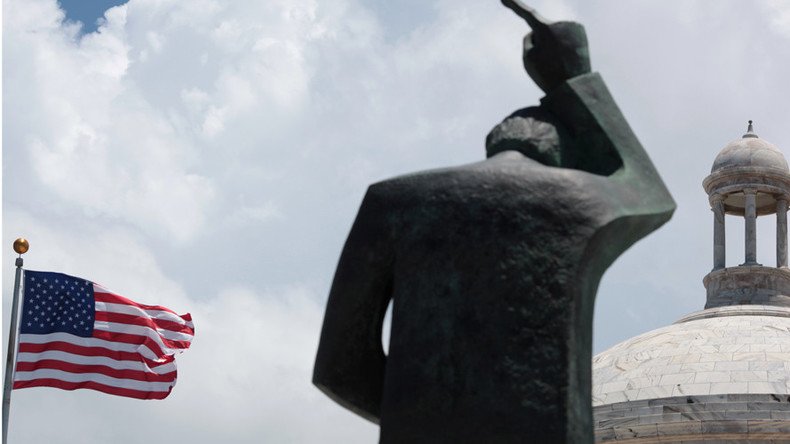 The US territory of Puerto Rico has begun a historic bankruptcy proceeding. On Wednesday, a US federal judge will start to sort out the Caribbean Commonwealth's $123 billion debt in a San Juan court.
The issue could take years to resolve, as investors scramble to recover as much as they can on their bonds.
Puerto Rico's debt is still trading at elevated levels against what the island's authorities have put aside for payment under its financial recovery strategy.
Investors are raising concerns about whether they will be able to recoup at those prices.
The Commonwealth is seeking to restructure over $70 billion in debt, from multiple agencies with another $45 billion in underfunded pension liabilities. However, analysts throw into question the chance of getting that level of recovery.
"The 25 percent may be what the Commonwealth identified as available to cover debt service, but it doesn't necessarily mean that will be the ultimate recovery," said Shaun Burgess, portfolio manager and lead trader for Puerto Rico strategy at Sarasota, Florida-based Cumberland Advisors, as quoted by Reuters.
Puerto Rico is home to 3.5 million US citizens and has been in recession for the past decade with debt piling up to pay for essential services.
According to recent data, unemployment on the island is about eleven percent while the poverty rate stands at 45 percent. At the same time, the population is steadily shrinking with islanders leaving for the mainland US looking for a better life.
Negotiations on the most divisive debt restructuring in US public finance history may include lowering the coupon rates, reducing the principal and extending maturity dates, according to Burgess.
"There isn't enough information, especially as it relates to time frame and potential recoveries," he said.
Searching for a legal way to cut its debt, Puerto Rico, earlier this month started a modified version of bankruptcy protection allowed by a federal rescue law known as PROMESA. The law includes a provision subbed Title III, which lets Puerto Rico settle its obligations through a bankruptcy-like procedure.
"Clearly we don't know what to expect, but it is going to be a lengthy and tortuous process. I would assume the final solution should also address the pensions because if you are a bondholder why would you take a haircut knowing the pension liability question could just send you back to square one again," said Mikhail Foux, municipal research director at Barclays Capital in New York.
You can share this story on social media: