Wage squeeze worsens in Britain as inflation hits 4-year high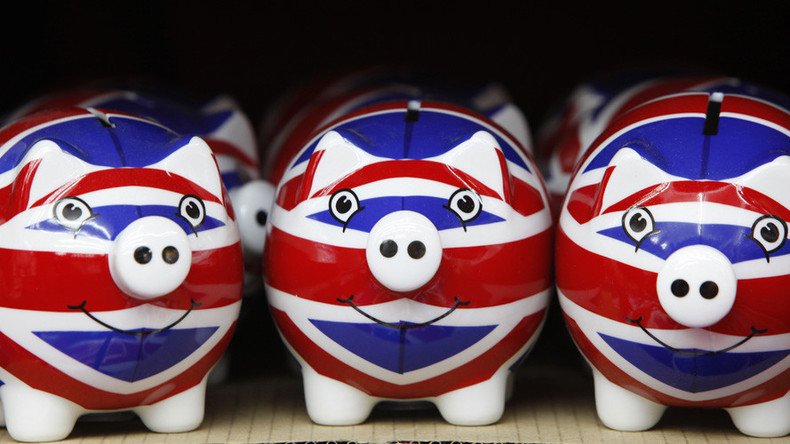 Despite the lowest unemployment rate in more than four decades, real wages in the UK fell at their fastest rate in the first quarter of the year since 2014.
According to the Office for National Statistics, wages excluding bonuses rose by 2.1 percent year-on-year which was the weakest increase since July 2016 and below analyst expectations.
Salaries were not keeping pace with inflation which was 2.3 percent in February and March, and 2.7 percent in April. Inflation was driven higher by the falling value of the pound since the Brexit vote.
"If the disparity between pay and price growth continues to increase as we predict, household spending is likely to slow further, weakening overall economic activity," Suren Thiru, head of economics at the British Chambers of Commerce was cited as saying by the Guardian.
Despite the weak wage growth, there are signs of continued strength in the UK labor market.
The unemployment rate fell to 4.6 percent, the lowest since 1975. The number of unemployed dropped 53,000 to 1.54 million people while of those employed rose 122,000 to a record 31.9 million. Vacancies climbed to a record level and average hours worked remained close to their highest rates since 2002.
Officials say wages may rebound next year if Britain manages to negotiate a "smooth" EU exit.
"Our central expectation is that we do expect wages to pick up and real income growth to turn positive over the course of the next few years and that is during the period of leaving the EU," said Bank of England Governor Mark Carney.
Some experts though are not so optimistic on the future wage growth.
"An astonishing rise in UK employment isn't enough to mask the fall in real wages," James Smith at ING told the Financial Times.
"Without higher wage growth, real earnings will continue to fall for the next two years, weighing on consumer spending and thus GDP growth," said Christian Schulz at Citi.
You can share this story on social media: