Iran to finalize gas development deal with Total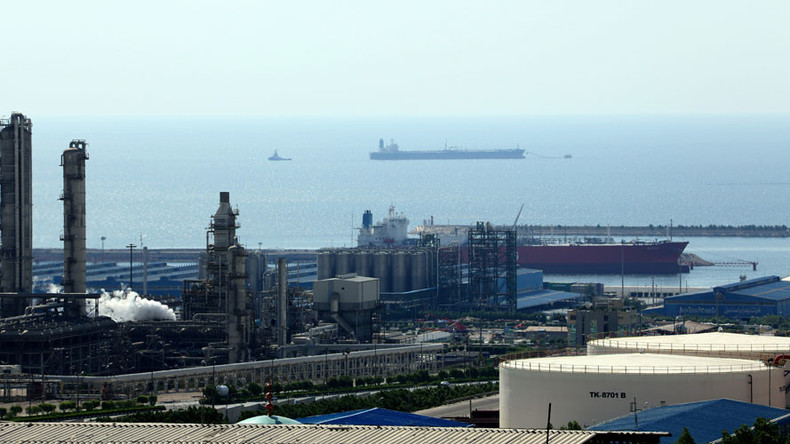 French energy major Total could be the first Western firm to develop Iran's vital natural gas project, with an agreement expected within weeks, according to Iran's oil ministry.
Total is waiting to see "positive" developments in the US concerning sanctions, according to Iran's Deputy Oil Minister for International Affairs and Trade Amir Hossein Zamaninia.
"Those developments are taking place, and Total will continue negotiating with Iran toward a final agreement over the project. This will depend on how prepared Iran would be and how long it would take to write the text of the deal. I don't think it would take longer than a month," he said as quoted by Iran's ISNA news agency.
A preliminary agreement on developing the South Pars gas field's Phase 11 was signed last November. Total along with China's CNPC and Iran's Petropars plan to invest $4.8 billion into the project.
Earlier this year, Iran's Deputy Oil Minister Ali Kardor announced that Total had started planning the construction of the first pillar of the platform at South Pars.
Total may become the first big Western corporation to start investing in Iran's oil and gas sector since the international sanctions on Tehran were lifted at the beginning of 2016.
The French firm is leading a consortium that aims to develop the field, which will reportedly have a production capacity of 1.8 billion cubic feet per day or 370,000 barrels of oil equivalent per day. Total's has a 50.1 percent interest in the enterprise, according to the company.
READ MORE: Russian steel pipe maker bidding to supply Iran's energy industry
Total had been waiting for an extension to a waiver on US sanctions against Iran before making the final decision on the investment worth $2.2 billion.
Last week, the White House confirmed that the Islamic Republic had so far complied with the agreed nuclear deal.
The 2015 agreement between Iran and six major powers lifted the decades-long sanctions. Since then, the country has been ramping up crude production to restore much of its lost market share. However, after years of economic isolation and underinvestment, Iran's aging oil and gas infrastructure needs to get upgraded and redeveloped.
You can share this story on social media: