Head of LafargeHolcim steps down over company's alleged business with Islamic State
Published time: 24 Apr, 2017 12:28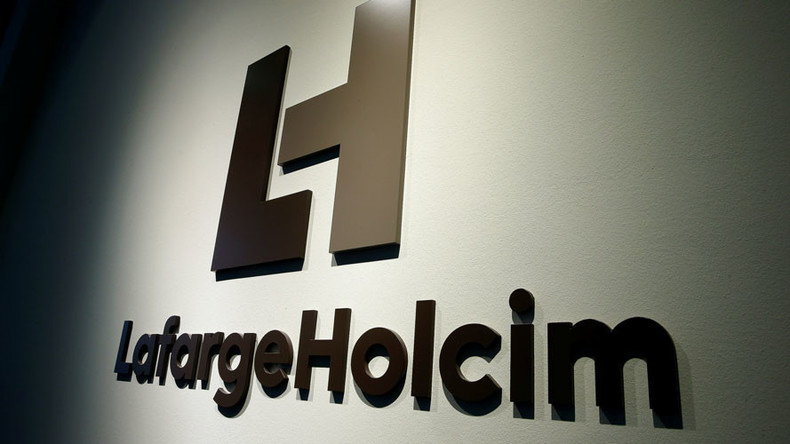 French-Swiss cement maker LafargeHolcim has announced the resignation of CEO Eric Olsen following an internal investigation into the company's activity in Syria before September 2014.
"While I was absolutely not involved in, nor even aware of, any wrongdoing I believe my departure will contribute to bringing back serenity to a company that has been exposed for months on this case," Olsen said on Monday.
In June 2016, Le Monde claimed in an investigation that Lafarge, which later merged with Holcim, paid taxes to Islamic State (IS, formerly ISIS/ISIL) in 2013-2014 to continue operations in northern Syria.
In March, Lafarge admitted it provided funds to "certain armed groups" and "sanctioned parties" in Syria. The company said such activities were "unacceptable."
The firm avoided naming the armed groups, admitting that "the local company provided funds to third parties to work out arrangements with a number of these armed groups, including sanctioned parties, in order to maintain operations and ensure safe passage of employees and supplies to and from the plant."
Lafarge said it could not establish the "ultimate recipients" of the funds. The payments were made through September 2014, before the €41 billion merger with Swiss rival Holcim. The plant involved in the allegations is located in northern Syria some 150 kilometers northeast of Aleppo and was closed in 2014.
In November, two human rights groups said they had filed a legal complaint in Paris against Lafarge, saying the company's activity in Syria may have made it complicit in financing Islamic State and war crimes.