Russia to keep trade restrictions on Turkish goods unless grain tax removed – official
Published time: 21 Apr, 2017 10:18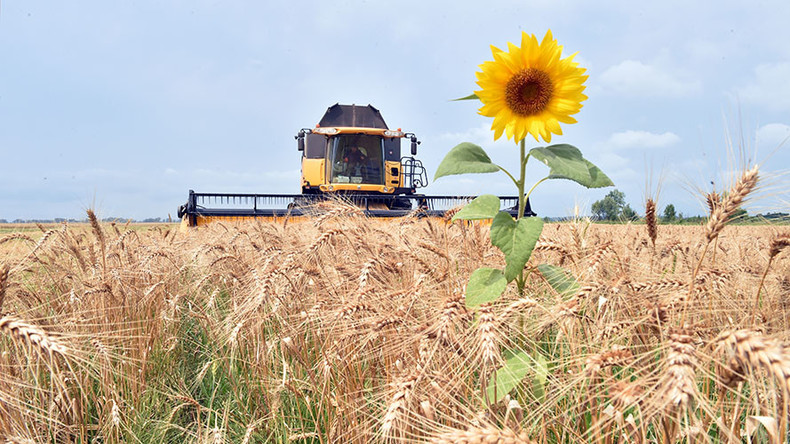 The Kremlin won't lift restrictions on Turkish imports until Ankara abolishes duties on Russian grain, Deputy Prime Ministers Arkady Dvorkovich told journalists on the sidelines of the Krasnoyarsk Economic Forum on Friday.
"The lifting of duties on grain is a fundamental issue to us. We will take no action as long as the duties are imposed. There is no chance at all we may lift any restriction before the tariffs on grain go," he said as quoted by TASS.
Dvorkovich added that negotiations will start when the grain issue is settled.
Last month, Russian Agriculture Minister Aleksandr Tkachev criticized the Turkish government for imposing a 130 percent tariff on Russian wheat and corn.
Tkachev warned Moscow wouldn't reopen access for Turkish agricultural products banned from the Russian market.
Under the current ban imposed by the Kremlin, Turkish frozen meat and poultry as well as tomatoes, cucumbers, grapes, apples, pears, strawberries and other fruit and vegetables cannot be imported into Russia.
The restrictions followed the downing of a Russian jet in Syria in November 2015. Ankara's apology and the subsequent thaw between the countries failed to settle the issue.
READ MORE: Russia blasts Turkey over draconian agriculture tariffs
In March, Turkey imposed a 130 percent tariff on wheat, corn and sunflower meal, making the trade unprofitable for Russian businesses.