Agricultural mega-merger could make China leading GMO producer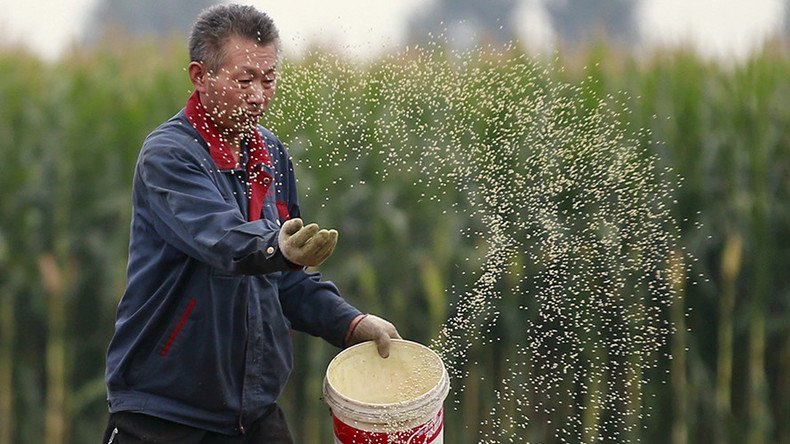 A $43 billion takeover deal that would merge Chinese state-owned agriculture company ChemChina and Swiss-owned seed company Syngenta is expected to turn the world's second largest economy into a biotech titan.
In recent weeks, the deal has been approved by EU and US authorities. Once closed it will be China's biggest overseas acquisition. It will create the world's largest farm-business oligopoly, concentrating agricultural power in the hands of the three countries - the US, Germany, and China.
Experts call the future merger a chance for China to acquire valuable seed technology to feed its 1.3 billion population, which is consuming more meat and dairy products as the middle class expands.
The country relies heavily on food imports. It's a major soybeans importer and the seventh largest importer of corn.
The deal has been strongly opposed by domestic anti-GMO campaigners. In recent years scandals have rocked the country, including one of tainted baby formula in 2008 and exploding watermelons in 2011.
The Syngenta takeover conflicts with the Chinese government's promises to protect national food security. In 2016 Beijing announced that over the next four years the government would invest three trillion yuan ($435 billion) into developing the country's agriculture.
The state-run Agricultural Development Bank of China and the Ministry of Agriculture have agreed to develop China's seed industry and support the industry via overseas businesses.
You can share this story on social media: