The Fate of the Furious breaks global box office record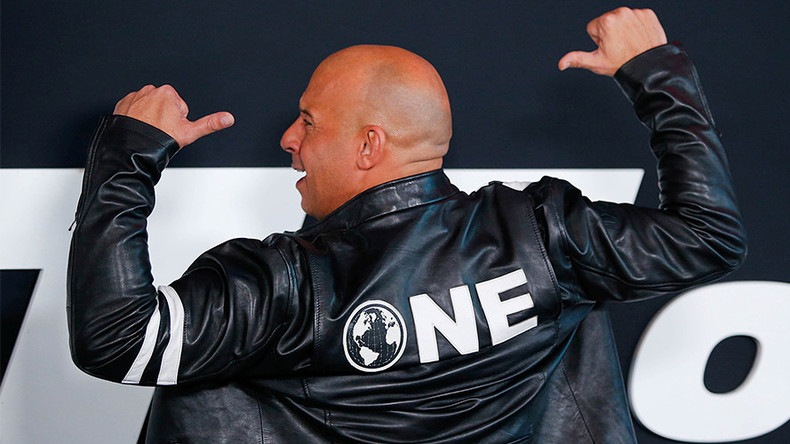 The eighth and latest installment in the 'Fast and the Furious' franchise has become the biggest worldwide debut of all time, earning a record $532.5 million globally over the Easter weekend.
The film broke the previous record set by Star Wars: The Force Awakens, which pulled in $529 million across the globe in its opening weekend. Before Star Wars, the record holder was Jurassic World with $316.7 million.
A majority of the Fast & Furious 8 (titled The Fate of the Furious in the US) earnings came from international markets, with about 81 percent of the box office coming from outside the United States. The Universal Pictures' film made an estimated $432.3 million abroad and $100.2 million in the US.
Furious 8's success was led by China where the film set a record for the biggest three-day opening weekend, taking in $190 million.
"There is no market that hasn't had a strong reception," said Duncan Clark, Universal's president of international distribution. "Whatever culture, whatever language, whatever country, we seem to have found a home."
The action thriller stars Michelle Rodriguez, Dwayne Johnson, and Vin Diesel, who said he felt "grateful, humbled and blessed" after the film's success.
According to the studio, Fast 8 stands on its own as being "an extraordinary result."
"Each one of these films has its own momentum," said Universal's president of domestic distribution Nick Carpou. "There are factors from one film to the next that make them unique and certainly there were unique factors with Furious 7."
The seventh installment was the final film to include actor Paul Walker, who died in a car crash in 2013 while the movie was still in production. Walker played cop turned street racer Brian O'Conner, a lead character in six of the films. Fast & Furious 7 made $397.7 million in its opening weekend.
Universal has already announced a ninth and tenth installment of the Furious franchise are planned for release in 2019 and 2021.