Russia may ban charter flights to Turkey over tourist safety concerns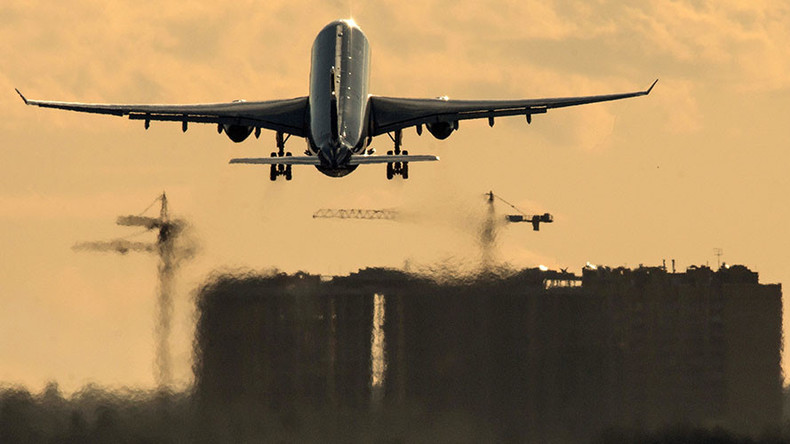 Russia's Federal Air Transport Agency Rosaviation has warned the country's airlines of a possible ban on charter flights to Turkey, citing a "complicated political situation.".
According to the head of the Association of Tour Operators of Russia (ATOR) Maya Lomidze, the restrictions are not yet in place but may be linked to the Turkish constitutional referendum on April 16.
"Taking into account the coup attempt in July last year, one cannot exclude that opponents of [Turkish President Recep Tayyip] Erdogan, dissatisfied with the outcome of the referendum will make some attempts to provoke unrest," the ATOR spokesperson said.
The referendum would change the Turkish constitution from a parliamentary to a presidential system, something Erdogan has been advocating since 2005.
The current parliamentary system of government and the office of prime minister would be scrapped. The president would be elected directly by popular vote and gain extra powers.
At present, the Turkish president must not be affiliated with a political party. If the Turkish people ratify the changes, the president would be allowed to retain an affiliation to a political party. In other words, the referendum is a vote on Erdogan.
Charter flights between Russia and Turkey were interrupted for nine months from November 2015 after Turkey shot down a Russian jet in Syria. This resulted in a 90 percent drop in tourists from Russia to Turkey in the first months of 2016.
Before last year, Russia was second to Germany as a source of visitors to Turkey. The country depends on tourism which accounts for 6.2 percent of the gross domestic product and eight percent of employment.
Moscow-Ankara relations began to improve after Erdogan apologized for the jet incident. Russia lifted the flight ban, but a food ban has mostly remained.
In March, Turkey imposed a 130 percent tariff on wheat, corn and sunflower meal from Russia making the business unprofitable for growers. Turkey is the second largest buyer of Russian wheat after Egypt.
Russian Agriculture Minister Aleksandr Tkachev said the restriction prevents countries from normalizing bilateral trade.