Greece & creditors agree key economic reforms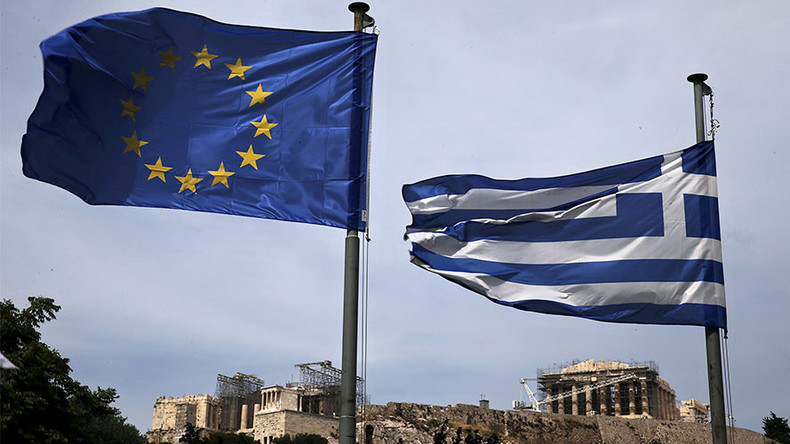 After months of stalled talks, Athens and the eurozone finance ministers on Friday reached a breakthrough agreement on economic reforms. The deal is vital to unlocking new loans from the €86 billion bailout program.
According to Eurogroup chairman Jeroen Dijsselbloem, Greece agreed on instituting economic measures worth two percent of the nation's gross domestic product (GDP).
Half of that should come in 2019, mainly through pension reform, and the rest in 2020 through changes to income tax, he said.
"We have an agreement on the overarching elements of policy, in terms of size, timings and sequencing of reforms, and on that basis, further work will continue in the coming days," Dijsselbloem told reporters, noting "significant progress" in talks with the Greek government.
The deal opens the door for technical supervisors to return to Athens and paves the way for about €7 billion in aid. The country needs the money for debt repayments due in July. However, the euro area won't unlock the payout until their audit is complete.
"Everybody is focused on the overall deal to get the Greek economy back on track," said Greek Finance Minister Euclid Tsakalotos. "Time is of the essence, and we need a deal very quickly."
The bailout program was agreed two years ago and is the third since 2010. So far, the country has received about €32 billion in loans in exchange for austerity measures that included reforms on pensions, income tax, and the labor market.
Mission teams can return to Athens for further technical work and to reach full staff level agreement as soon as possible #Greece#eurogroup

— Jeroen Dijsselbloem (@J_Dijsselbloem) April 7, 2017
Athens pledged to achieve a primary surplus of 3.5 percent of GDP in 2018 and for an unspecific number of years in the future. Nevertheless, one of its lenders, the IMF, has been urging for additional spending cuts.
The EU's Economy Commissioner Pierre Moscovici has praised Greece's recent strong economic performance, saying the country was exceeding its targets under the program. Greece's primary budget surplus nearly doubled last year.
"The time is ripe to bring an end to uncertainty which has been burdening the Greek economy for too long," said Moscovici.