Monsanto sees almost 30% profit jump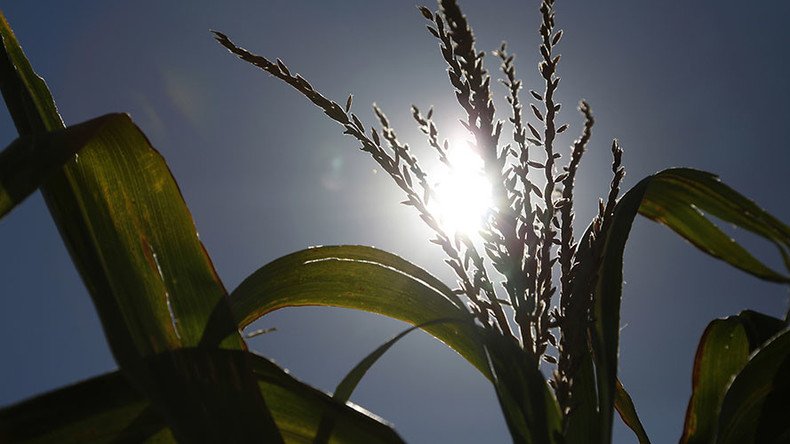 US seed and agrochemicals company Monsanto has reported better-than-expected second quarter earnings, helped by strong demand for its soybean and corn seeds.
Net income for the quarter ending February 28 jumped 28.7 percent to $1.4 billion.
The company posted earnings of $3.19 per share, topping analysts' average estimate of $2.79 per share. Sales rose to $5.07 billion from $4.53 billion a year earlier.
"The company's performance was driven in part by strong gross profit growth from its corn and soybean businesses, the absence of the Argentine peso devaluation and benefit from the sale of its Latitude wheat fungicide business," Monsanto said.
The company's CEO Hugh Grant said "We are delighted to have delivered such an excellent first half and strong second quarter, in the face of what is still a tough macro economy for agriculture."
Sales of corn seed and traits rose eight percent, while sales of soybean seeds and traits jumped 10.2 percent.
The total corn, soybean and cotton acreage in the US is projected to be 2.2 percent higher in 2017, which is positive for Monsanto; analyst at Susquehanna Financial Group, Don Carson told Bloomberg.
Monsanto is the subject of a $66 billion takeover bid by German pharmaceuticals giant Bayer, expects full-year profits to be also higher.
Last year, Bayer agreed to buy the American company for $128 a share. If approved by regulators, the acquisition will make Bayer the world's biggest seed and pesticide producer. Monsanto said it expects completion of the merger with Bayer by the end of the year.
As one of the world's leading manufacturers of genetically modified seeds, Monsanto is regularly accused of facilitating the production of GM foods.
The company's technologies allow the production of large quantities of food for a relatively low cost. Monsanto says the technique allows farmers in poorer countries nations to have better harvests. However, many pro-organic consumers argue these crops carry significant health and environmental risks.
You can share this story on social media: