El Salvador says no to gold to become 1st country to ban metal mining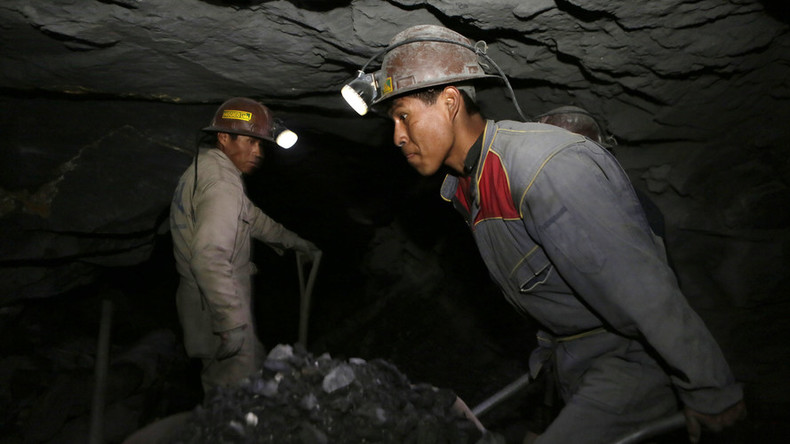 The smallest country in Central America – El Salvador – has approved a law prohibiting all metal mining in an attempt to protect the environment and natural resources. It is the first country in the world to do so.
The new law, supported by 70 lawmakers, bans all exploration, extraction, and processing of metals both in open pits and mines.
"It's a historic day in El Salvador. It's a historic day for the whole world,", Environment Minister Lina Pohl told reporters after a vote in Congress, as quoted by the Financial Times.
"This is a brave step, an extraordinary step, and an enormous step toward reversing the environmental degradation in this country," she added.
The level of environmental pollution in El Salvador is one of the highest in the region, second only to Haiti, and the availability of drinking water is the lowest, according to UN data.
"Mining is an industry whose primary and first victim is water. We are talking about an issue that is a life-or-death issue for the country," said Andrés McKinley, a mining and water specialist at Central American University in San Salvador, as quoted by the New York Times.
The legislation was passed despite interest from international gold and silver mining companies.
In October, El Salvador won a lawsuit at the World Bank's International Center for Settlement of Investment Disputes (ICSID) against the Australian-Canadian miner OceanaGold Corp.
The company demanded $250 million compensation after El Salvador retracted an extraction permit in 2009. OceanaGold was instead obliged to pay the country $8 million in legal costs.
El Salvador has the population of about six million people and has a $25.9 billion gross domestic product.
You can share this story on social media: