Top Russian automaker considers delisting from Moscow Exchange - reports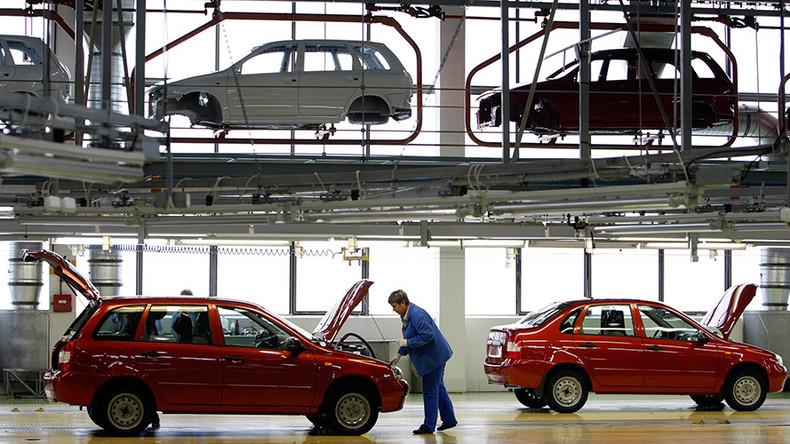 Russia's flagship car producer AvtoVAZ may delist from the Moscow Exchange after a secondary share offering later this year, sources told Reuters.
The move would allow the carmaker to stop disclosing financial results and reduce costs.
"This is not on the agenda. Our focus, for now, is the ongoing capital restructuring of AvtovVAZ," said an official from Renault which owns 25 percent of AvtoVAZ.
According to the unnamed sources, the purchase of a 24.1 percent stake in AvtoVAZ by Russian investment bank Renaissance Capital late last year was part of the delisting plan. The purchase was part of a larger recapitalization plan for the automaker, which posted a net loss of 44.8 billion rubles ($785.96 million) in 2016.
AvtoVAZ plans to offer investors 9.25 billion shares priced at 10.3 rubles each in a second issue later this year.
The largest car manufacturer in Russia and Eastern Europe, AvtoVAZ produces nearly one million vehicles a year. In 2012 it created an alliance with Renault-Nissan and started assembling the Renault Logan, Datsun and Nissan Almera models in Russia.
The automaker has a stable market share in CIS countries and also exports cars to Germany, Iran, Syria, Egypt, and Hungary. It intends expanding into new markets such as the Czech Republic, Mongolia, and South-East Asia. It also plans to restart sales of its automobiles in Syria and Lebanon.
Last month, AvtoVAZ announced exports to the biggest auto market in the world China. The company also started selling cars in the United Arab Emirates in a bid to have a share in the Middle East market.