Iran sanctions 15 US companies over alleged backing of Israeli 'atrocities'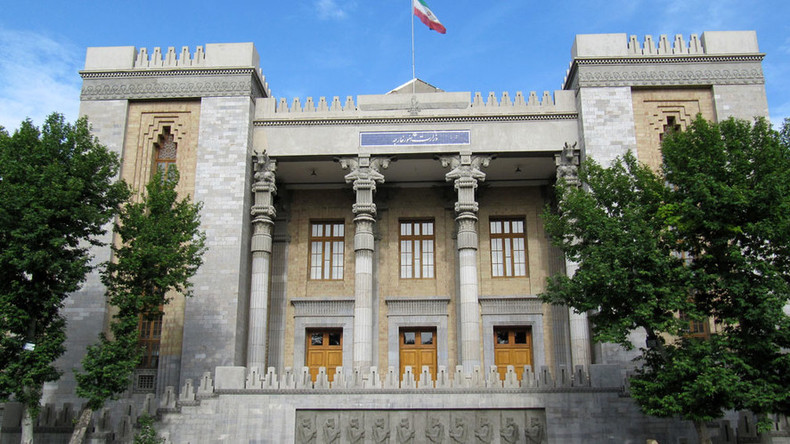 Tehran has imposed sanctions on 15 US firms over their alleged backing of Israel and its perceived "atrocities" committed against Palestinians, according to a foreign ministry statement cited by the Iranian State Agency (IRNA).
"The sanctioned companies have, directly and/or indirectly, been involved in the brutal atrocities committed by the Zionist regime in the occupied Palestinian territories," the statement said, as cited by the news agency.
The alleged actions, Tehran claims, violated UN Security Council Resolution 2334, which calls on Israel to stop its settlement expansions.
As a result, the US companies in question are prohibited from making any deals with Iranian firms, and former and current top management of the companies will not be eligible for Iranian visas.
Among the companies are major US defense contractor Raytheon, Re/Max Real Estate, gun manufacturer Magnum Research, defense and military equipment producer Oshkosh Corporation, and Elbit Systems.
The measure comes after a missile test led the US to introduce sanctions against Iran in February, which Iranian authorities said violated the 2015 nuclear deal between the two countries.
Last month, US President Donald Trump blasted the US-Iran deal on Twitter, warning that he won't be as "kind as [former US President Barack] Obama."
"Imposition of new sanctions by the US is based on fabricated and illegitimate pretexts and amount to an action against the international regulations," Tehran claimed, adding that strengthening its missile system is "enhancement of the country's defense capabilities" and is not aimed towards aggression.
You can share this story on social media: