Dutch businesses in Turkey not at risk over diplomatic conflict - Turkish minister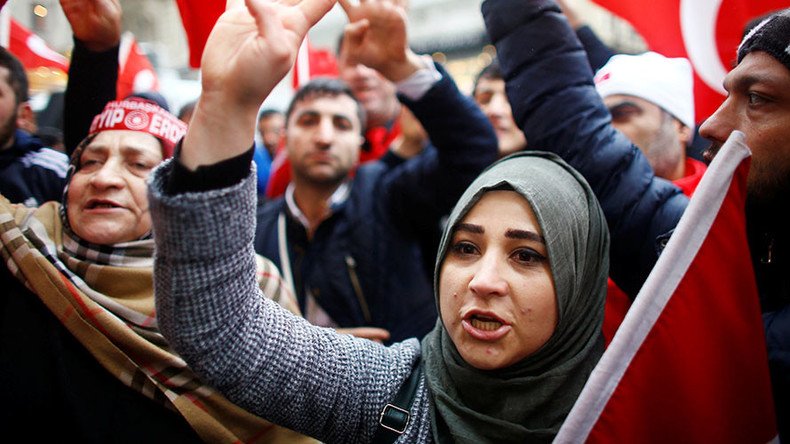 Turkey's Minister for EU Affairs Omer Celik told Reuters that Dutch investment in Turkey is safe despite the diplomatic row between the two countries.
Celik said he is telling businesses worldwide that Turkey was a safe country for investment. "Dutch businessmen who invest, have businesses and create employment in Turkey are included in this. They are definitely not part of the crisis," he added.
The minister insisted that "The private sector, business world, tourists and the people of the Netherlands are not a part of the crisis."
The diplomatic row between the two countries exploded after Turkish President Tayyip Erdogan branded the Netherlands "Nazi remnants" for barring a plane carrying Turkey's Foreign Minister Mevlut Cavusoglu from landing in Rotterdam.
Cavusoglu was due to participate in a pro-Erdogan rally and drum up the overseas votes for an April referendum that would give the Turkish president new powers. He said that would go ahead with his plans even if local Dutch authorities did not agree to his taking part in a rally. The minister also said that, by preventing Turkish citizens from meeting with an official from their government, Holland's authorities were effectively holding them hostage.
Turkey suspended diplomatic relations with the Netherlands on Monday, banning the Dutch ambassador from the country and preventing diplomatic flights from landing.
On Tuesday, Deputy Prime Minister Numan Kurtulmus said Turkey could impose economic sanctions against the Netherlands.
While some experts claim they don't expect the row to have immediate economic consequences, others say foreign investor sentiment toward Turkey has been badly hurt.
The Netherlands is Turkey's biggest source of foreign investment, about 16 percent of the total worth $22 billion. Statistics show Turkish exports to the Netherlands stood at $3.6 billion in 2016, making it the tenth largest market for Turkish goods.
You can share this story on social media: