UK banks seek closer financial ties with US after Brexit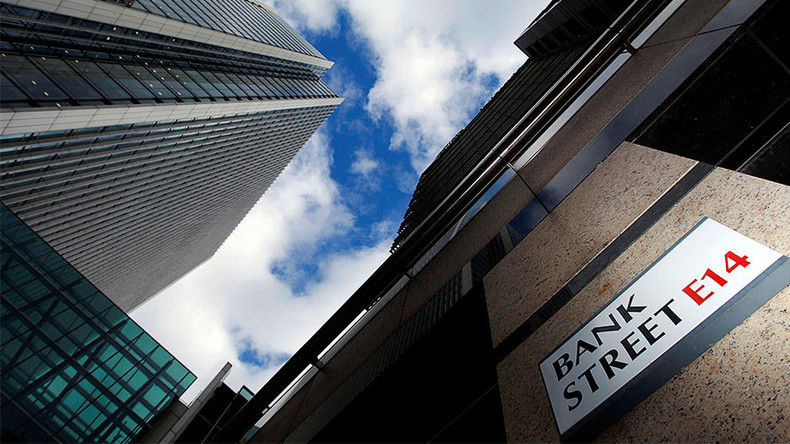 Top British and American bank executives have set up a group to stimulate closer financial services links between the two countries after the UK leaves the European Union, sources told Bloomberg.
They said the industry lobby group TheCityUK has created a committee led by managers at Barclays and JPMorgan Chase to explore potential trade and investment deals after Brexit.
According to the sources, the committee is working with the UK Treasury and the Financial Services Trade and Investment Board, but it's not clear yet what agreements will be pursued. Britain is not officially allowed to negotiate new deals until it exits the EU.
Fears UK Prime Minister Theresa May is ready to pull Britain out of the EU single market have been mounting lately. Bloomberg sources said investment banks in London are increasingly concerned the UK and EU negotiators won't reach an agreement over what May has called a "phased implementation period" for Brexit.
Bankers also worried about London's ability to retain dominance over European finance, claiming it could lose business to other financial centers such as Frankfurt, Paris, and Dublin.
Financial institutions have already warned a mass exodus of London bankers may start this year.
City banks said they are finalizing post-Brexit plans on how much of their business needs to shift to maintain relationships with the remaining 27 EU member states.
READ MORE: Amsterdam wants to take London's crown as global financial hub
HSBC said it was moving 1,000 jobs from its London-based investment bank to Paris.
JPMorgan Chase CEO Jamie Dimon said more than 4,000 of the bank's 16,000 UK staff could be displaced. He did not specify, however, where they might move.
Since Britain's vote to leave the European Union, cities like Paris, Amsterdam, Luxembourg, and Frankfurt have been vying to become the new center of international finance.
France announced seven new skyscrapers will be built in the Paris business district over the next four years as part of the city's campaign to lure London-based financial companies.
The UK government, however, said it will fight to maintain the City's position as an international business hub. It is currently studying what agreements may be struck with countries including Australia, Canada, and South Africa.