France warns construction giant Lafarge against participating in Trump's wall project
Published time: 9 Mar, 2017 14:47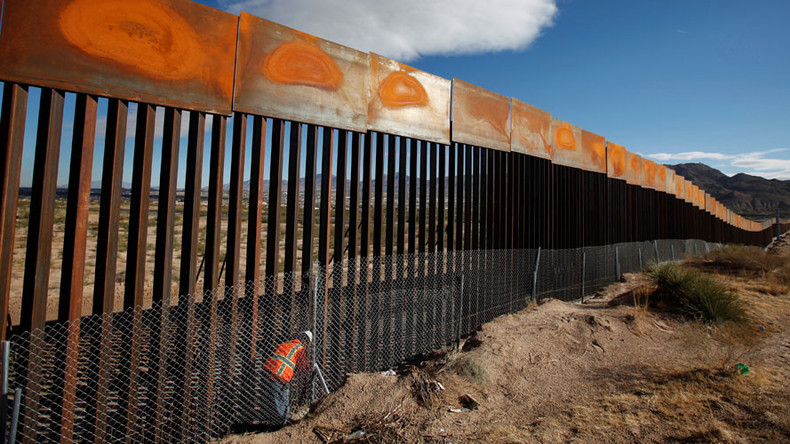 The French government has warned the French-Swiss firm LafargeHolcim over plans to sell cement for the building of the US-Mexico border wall, the Local France reported.
On Thursday, Foreign Minister Jean-Marc Ayrault called on the company to "think carefully" before supplying material to construct the wall, insisting it had social and environmental accountability.
The building of a wall along the border between the United States and Mexico was ordered by US President Donald Trump in January to stop illegal immigration. The cost of the project is estimated at $8 billion to $14 billion, but experts say the cost will be much higher, at up to $25 billion.
READ MORE: French industrial giant Lafarge paid taxes to ISIS
"We are prepared to supply our materials to all types of infrastructure projects in the United States," LafargeHolcim chief executive Eric Olsen told AFP.
"We are the leader in cement, so we supply all our customers," he said. "We are here to support the building and development of the United States."
The world's leading building materials company LafargeHolcim was created in 2015 by the merger of French cement manufacturer Lafarge and its Swiss counterpart Holcim.
Lafarge faced accusations of paying taxes to the Islamic State (IS, formerly ISIS/ISIL) in 2013-2014 to continue operations in northern Syria. Last week the company admitted providing funds to "certain armed groups" and "sanctioned parties" in Syria when it faced operational and security challenges. Lafarge called the decision "unacceptable."
Ayrault brought up the Syria scandal, saying Lafarge "should think about its own interests, as other clients around the world are going to view this with a degree of surprise."
The head of LafargeHolcim refused to comment.
LafargeHolcim hopes to be one of the big winners from the $1 trillion infrastructure investment program Trump has promised will renovate bridges, tunnels, roads and airports.
The company head said "there is going to be a significant increase in infrastructure spending," although the benefits are not likely to be felt this year "because it takes time for these infrastructure projects to get going."
It "will partially affect our business in 2018 and certainly in 2019, 2020 and 2021," added Olsen.
LafargeHolcim has production sites in Texas and operations in New Mexico and Arizona, three of the four US states bordering Mexico. It is expected to announce the creation of new US jobs in the coming weeks.