Brazil's economy enters worst recession on record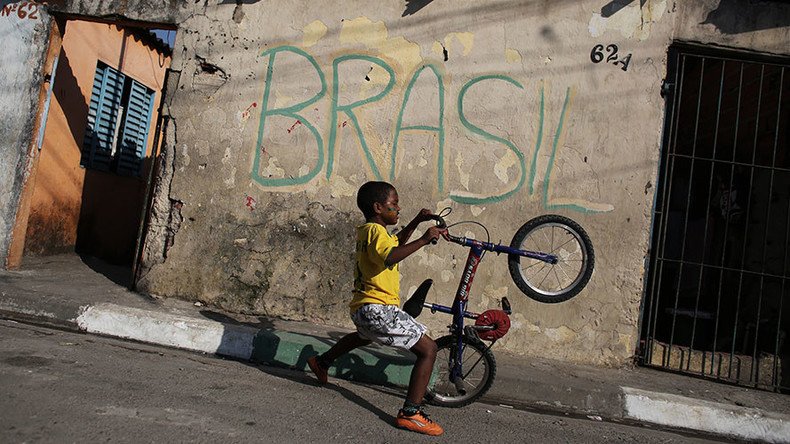 Latin America's largest economy Brazil has contracted by 3.6 percent in 2016, shrinking for the second year in a row; statistics agency IBGE said on Tuesday. It confirmed the country is facing its longest and deepest recession in recorded history.
Data shows gross domestic product (GDP) fell for the eighth straight quarter in the three months to December, down 0.9 percent from the previous quarter. The figure was worse than the 0.5 percent decline economists had forecast and left the country's overall GDP down 3.6 percent for the full year following a 3.8 percent drop in 2015.
"In real terms, GDP is now nine percent below its pre-recession peak," Neil Shearing, chief emerging markets economist at Capital Economics, told the Financial Times.
"This is comfortably the worst recession in recorded history," he added.
The two-year slump has seen the number of unemployed rise by 76 percent to almost 13 million.
Once one of the fastest-growing economies in the world, Brazil has been hit by the fall in commodity prices and an internal political crisis. The corruption scandal that involved the impeached President Dilma Rousseff and some of the country's biggest and best-known companies has undermined investor confidence.
Some economists along with the Finance Minister Henrique Meirelles, say Brazil's recession may be over soon, and recovery could follow.
"We suspect that Q4 should also mark the end of the recession. For a start, many of the one-offs that pulled down GDP in Q3 and carried over into Q4 have faded. Auto production is growing once again. More fundamentally, inflation is falling, interest rates have been lowered, and financial conditions have eased," said Shearing.
Chief Latin America economist at Goldman Sachs Group, Alberto Ramos, however, does not expect a dramatic turnaround.
"This is far from the expectation of a vigorous, V-shaped recovery after a long recession of historical proportions," Ramos told Bloomberg. "Growth of one percent or less this year "is not something to write home about. But it's better to have a positive print than a negative one, and there is a certain sense of relief that at least the recession is over," he added.
You can share this story on social media: