Yemeni oil reserves under dispute as civil war rages on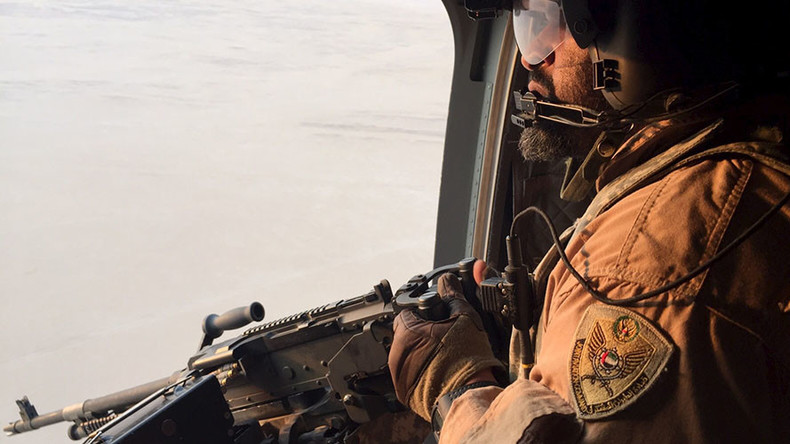 A Yemeni economic expert from the region contends that French Total's operations in the Kharkhir region amount to stealing on behalf of Saudi Arabia and ousted president Mansour Hadi – who, as the internationally recognized leader of Yemen, likely believes his actions are within his range of powers.
As the Yemen civil war carries on, Yemen's oil reserves are becoming a specific point of tension between Yemen's ousted Sunni leaders and their Saudi backers, and the Shi'ite Houthis and their Iranian backers.
"Saudi Arabia has set up an oil base in collaboration with the French Total company in the Southern parts of Kharkhir region near the Saudi border province of Najran and is exploiting oil from the wells in the region," Mohammad Abdolrahman Sharafeddin told Fars News Agency of Iran on Tuesday. "Sixty-three percent of Yemen's crude production is being stolen by Saudi Arabia in cooperation with Mansour Hadi, the fugitive Yemeni president, and his mercenaries."
In 2014, Christophe de Margerie, the CEO of Total at the time, visited Sana'a to meet with President Abdrabuh Mansour Hadi and discuss expanding the company's footprint in the host country.
"Margerie indicated that the relationship with Yemen is strategic and that TOTAL is expanding and developing its oil blocks in the country," according to Hadi's website.

Read more on Oilprice.com: Saudi King Goes East In Search Of Friends And Cash
In January, the Saudi-led coalition that backs Hadi's claim to the presidency clashed with a group of Houthi rebels in the Bab el-Mandab region – a vital passage for around 3.8 million barrels of Middle Eastern crude to overseas markets.
Control of the passage is important for both sides. The Sunni coalition cannot allow the Houthis to take it over because according to Emirati news outlet The National, they could use it to blackmail their enemies, paralyzing oil trade via the passage.
This article was originally published on oilprice.com