Saudi Arabia wants oil prices at $60 to discourage shale production – sources
Published time: 28 Feb, 2017 10:25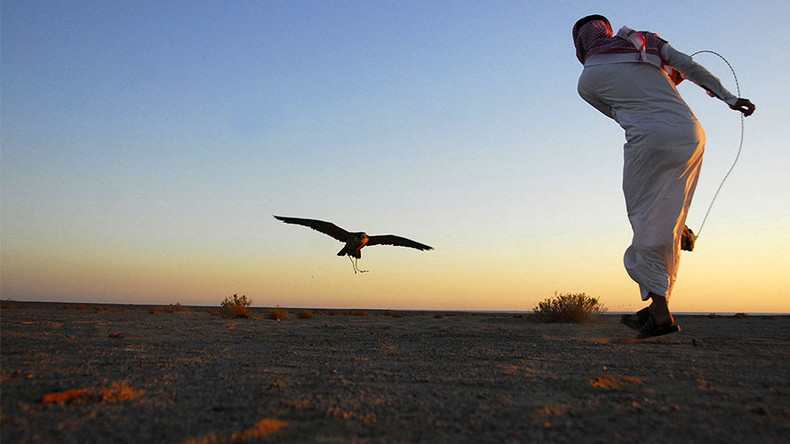 Riyadh expects crude prices to rise to $60 per barrel this year, according to unnamed sources from the Organization of the Petroleum Exporting Countries (OPEC) and the oil industry, as quoted by Reuters.
The figure is expected to heat investors' interest in new fields and not lead to an upsurge in US shale output, the sources said, citing Saudi Arabia and its Gulf allies, including the United Arab Emirates, Kuwait, and Qatar.
Aiming to boost prices and overcome a supply glut, OPEC members along with Russia and other producers outside the cartel agreed to curb oil output by 1.8 million barrels per day starting from January 1.
Since the November deal, the price of crude is up more than 14 percent but still trading at about $56 a barrel despite unprecedented flexibility from OPEC and non-OPEC countries.
OPEC officials have said the cartel does not target a particular oil price, focusing on drawing global oil inventories and helping the market re-balance.
However, Riyadh and its Gulf OPEC allies are looking for an increase as lower prices have put significant pressure on state budgets and stoked fears of a future supply shortage.
At the same time, they do not want the price to be too high. This would encourage US shale producers, hit by the slump in oil prices, to start ramping up production.
"In general, something around $60 this year is good. $60 will not encourage that big increase in shale," said an OPEC source, stressing that shale oil output might grow by about 300,000 barrels per day this year.
"The Saudis want to see oil prices at $60 toward the end of this year. It's good for oil investments," said a Gulf oil industry source familiar with the issue, as quoted by Reuters.
"OPEC and particularly the Saudis want higher prices not just for investment but also as Riyadh as it seeks to offload a stake in state-owned oil giant Saudi Aramco," said another non-Gulf industry source.
It takes about four years to develop an oil field before production can start, while US shale oil can currently be extracted within a few months once a decision is made.