Saudi Aramco may be worth a fifth of estimated value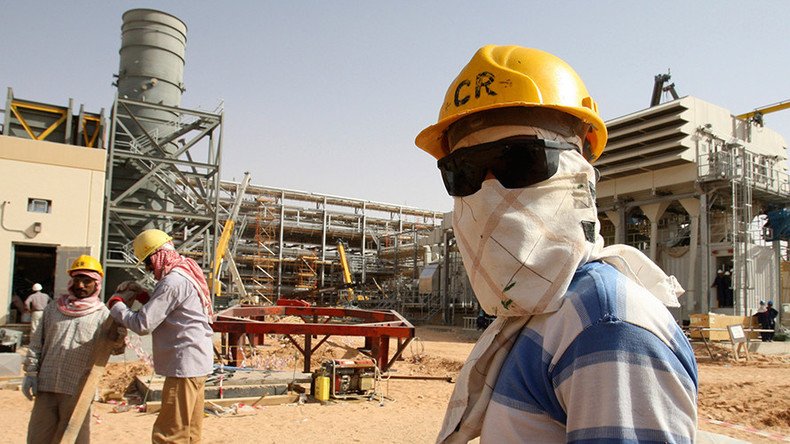 The world's most valuable company, oil monopoly Saudi Aramco, could be worth just $400 billion, or 80 percent less than the $2 trillion estimated by Riyadh, according to analysts at Wood-Mackenzie.
Ahead of the initial public offering (IPO), Saudi Aramco's value is no more than a guess. The company has stuck to its claim that it has 261 billion barrels of proven reserves, enough for decades to come, and has never publicly released financial statements.
The $2 trillion estimate put forward by Deputy Crown Prince Mohammed bin Salman last March comes by multiplying the industry-standard estimate of $8 a barrel by the number of Saudi-claimed reserves.
However, as Bloomberg reports, quoting unnamed WoodMac clients in London, the British consultancy group estimates Aramco's business at $400 billion. Wood-Mackenzie is acknowledged for its analysis and valuation of energy companies.
WoodMac took into account the current tax rate, a cost of capital of 10 percent and its own oil price forecast, the clients told the media.
According to Bloomberg, if calculation like the one proposed by the Saudis is made for other oil companies, Russia's Rosneft would be worth $272 billion instead of $64 billion, and the valuation of Exxon Mobil would be 53 percent less.
"I didn't know that the value of an oil company was a multiplicator of the reserves of the company," Total SA chief executive officer, Patrick Pouyanne said, as quoted by the media.
Several factors should be "discounted" before "we'll see what will be the real value of" Aramco, he said.
The Saudis have scheduled the IPO for 2018. If investors agree with the price set by Riyadh, just a five percent stake will raise $100 billion, four times more than China's Alibaba in 2014.
You can share this story on social media: