Global weapons sales highest since end of Cold War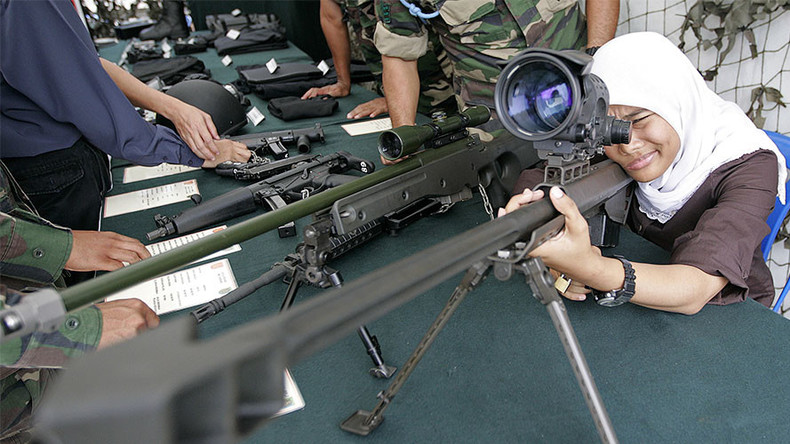 Over the last five years, the world trade in arms has reached a level not seen since 1990. The Middle East and Asia remain the key markets for weapons, according to a report from the Stockholm International Peace Research Institute (SIPRI).
India is still the world's largest arms buyer, accounting for 13 percent of global imports between 2012 and 2016 against 9.7 percent the previous five years. The country bought most of its arms from Russia.
"While China is increasingly able to substitute arms imports with indigenous products, India remains dependent on weapons technology from many willing suppliers, including Russia, the USA, European states, Israel and South Korea," said Siemon Wezeman, Senior Researcher with the SIPRI's arms and military expenditure program.
Saudi Arabia, which leads a military intervention in Yemen, became the second biggest buyer of arms, followed by the United Arab Emirates, China, and Algeria, the study said.
The kingdom's arms imports soared 212 percent compared to the previous five years, accounting for 8.2 percent of global weapons imports. Riyadh bought weapons mostly from the US and the UK, the report said.
All in all, arms imports by countries in the Middle East increased 86 percent in the five years through 2016 with Qatar increasing purchases by 245 percent. However, Iran, being under an arms embargo, received only 1.2 percent of total arms sales to the region.
The US remained the world's biggest arms exporter, accounting for 33 percent of all weapons sold in the five years through 2016, the study found. Russia is the second largest supplier, while China took third place.
"The US has delivered a lot of weapons in 2016, both very expensive weapons and strategically important weapons - missile systems, surveillance and navigation technology. The weight of the US in the global arms trade is so big that it's enough to shape the trend," said Aude Fleurant, the director of SIPRI's arms and military expenditure program.
US and Russia together supplied more than half of all exports. China, France, and Germany were also among the top five exporters.
You can share this story on social media: