Russia boosts US Treasury bill holding after Trump's election win
Published time: 16 Feb, 2017 12:36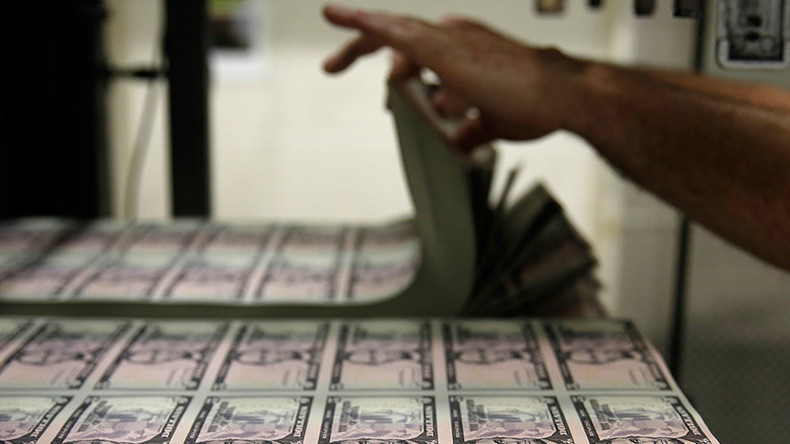 The Central Bank of Russia bought significantly more American Treasury securities in the two months after Donald Trump was elected president, according to data from the US Treasury Department published on Thursday.
The data from the Treasury shows that in November and December Russian investment in US government debt soared by 15 percent to $86.1 billion.
Before Trump's election win, Russia had been steadily selling off US T-bills. From January to October last year, Russian holdings slumped from $96.9 billion to $74.6 billion.
The increase in November was the largest monthly purchase since relations between Moscow and Washington deteriorated over the Ukrainian crisis. For comparison, in April 2014, Russia held US Treasury bills worth $116.4 billion.
The last time the Russian Central Bank made such investments in US debt was in August 2011, when it bought $11.8 billion worth of American bonds.
The two largest holders of the US debt, Japan, and China, significantly reduced their holdings after Trump's election. Japan sold off $40 billion, while China cut its holdings by $57 billion to the lowest level in almost six years.
However, China had slashed its US debt holdings in the six months before Trump's election to prop up the falling yuan, selling off $180 billion in 2016.
"China is a massive player in our market and can move the markets whether they are a buyer or seller. If 10-year yields are going to trade to 3 percent this year, China will be the catalyst," Tom di Galoma, managing director of government trading and strategy at Seaport Global Holdings told Bloomberg. On Thursday, the yield on the US 10-year note was 2.477 percent.