Canada's Trudeau needs to sell Trump on NAFTA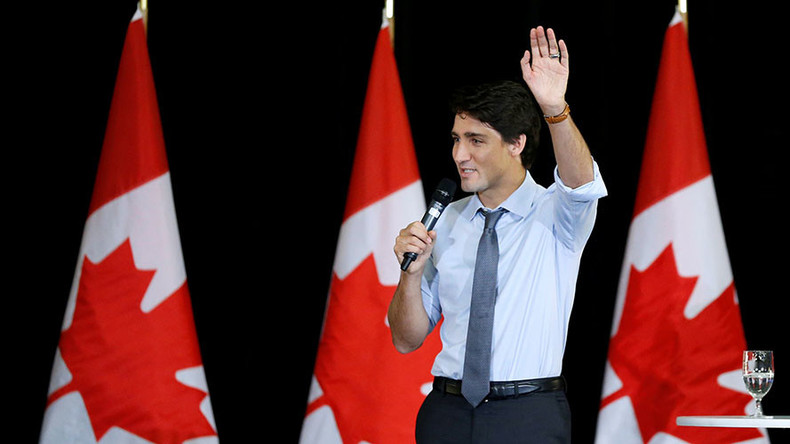 Prime Minister Justin Trudeau arrived in Washington on Monday carrying the hopes of Canadian businesses that he can assure US President Donald Trump the North American Free Trade Agreement (NAFTA) is worth salvaging.
NAFTA was signed by the governments of US, Canada, and Mexico in January 1994. The agreement covers trade between the three countries which together have almost half a billion people, and its fundamental principle is the elimination of tariffs across North America.
During his campaign, Trump condemned NAFTA, describing it as "the single worst trade deal ever approved" and a catastrophe for US workers and companies.
Last month, he said he was ready to start renegotiating the agreement with Canada and Mexico.
According to Statistics Canada, shipments from Canada to the US account for almost 76 percent of the country's exports. Trump's support for a "major border tax" could disrupt $541 billion in trade between the two nations.
A border tax could backfire by raising the cost of raw materials used to make goods in the US, said Pierre Gratton, president of the Mining Association of Canada.
"It would be counterproductive for the United States to start imposing a border tax on minerals and metals because they'd only be punishing their manufacturing industry," Gratton told Bloomberg.
Automakers, along with oil and gas producers are Canada's two largest exporters to the US. Statistics show each of those sectors generated about $46 billion in shipments in 2016, or 30 percent of the total.
"Absolutely, we need to be concerned about any change in our trading relationship with our largest trading partner," said Paul Taylor, chief investment officer of asset allocation at BMO Global Asset Management.
You can share this story on social media: