Austria gets its first bitcoin digital currency 'bank'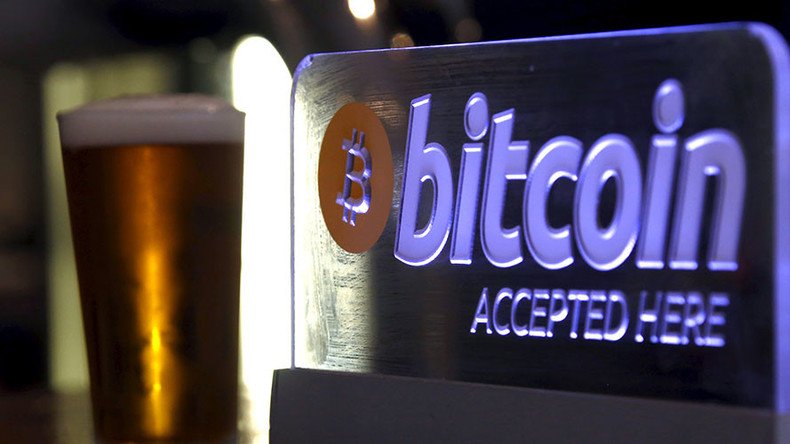 The world's first dedicated bitcoin bank has opened in the center of the Austrian capital Vienna. It is designed to make buying and selling bitcoin easier and safer than other in-person options.
The digital currency outlet is owned and managed by a local Blockchain startup Bit Trust and is named simply 'Bitcoin-Bank.'
The ATM machines exchange bitcoin for euro, and vice versa. Customers can also get information about the virtual currency.
Managing Director of Bit Trust Magdalena Isbrandt told state broadcaster ORF the advantages of digital currency is that transactions "are simply much faster and can be done without a middleman."
She added that "value and money can be sent straight from user to user."
To receive a bitcoin, a user must have a special address which looks like a string of 27-34 letters and numbers and acts as a kind of virtual postbox to and from which the cryptocurrency is sent.
Since bitcoin addresses are not registered, that makes the whole transaction process anonymous.
According to Andreas Petersson from Bitcoin Austria, anonymity is the main advantage of using digital currency. "If I pay online with bitcoin, I have a degree of privacy. The vendor does not have my credit card number," he said as cited by The Local Austria.
"If I pay for purely digital goods, like computer games, I have a much better feeling as I'm not handing over all my private data," Petersson added.
The first bitcoin ATM was set up in Austria three years ago and was successful enough to inspire the launch of further ones. Vienna now has more than 20 bitcoin-friendly vendors ranging from restaurants, bistros, and bars.
Bitcoin was the best-performing currency in 2016, more than doubling in value during the year. It's 126 percent rally came on the back of strong demand in China.
You can share this story on social media: