Oil prices soar as OPEC keeps its promise to slash production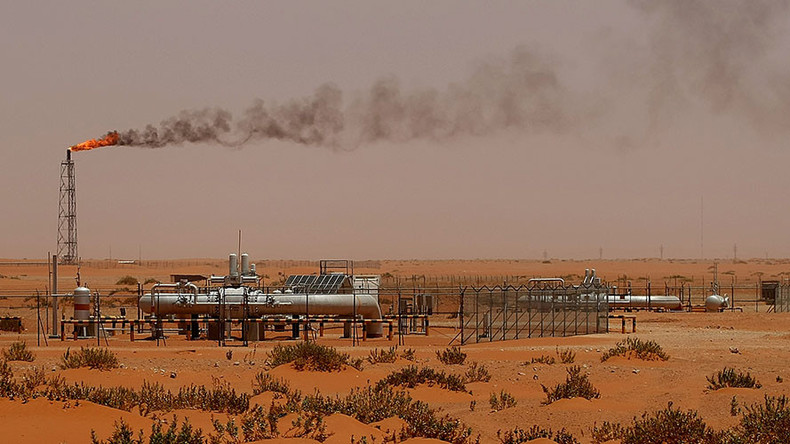 Crude oil prices gained almost two percent on Friday after the International Energy Agency (IEA) reported the Organization of the Petroleum Exporting Countries (OPEC) is complying with self-imposed production limits.
OPEC was 90 percent compliant with output cut goals in January, the IEA reported.
"Some producers, notably Saudi Arabia, (are) appearing to cut by more than required," the agency said.
The announcement boosted oil prices with Brent blend gaining over a dollar, trading at $56.66 per barrel. US benchmark West Texas Intermediate surged 89 cents to $53.89.
The IEA added that if current compliance levels are maintained by OPEC, the oil glut that more than halved oil prices since 2014, will reduce by 600,000 barrels per day (bpd) in the next six months.
OPEC data will be released next week.
The cartel has pledged to cut oil production by 1.2 million bpd from January 1. Other global producers have agreed to cut output by 558,000 bpd with Russia agreeing to slash 300,000 bpd.
While oil prices are still relatively low, and US stockpiles near 80-year record levels at 508 million barrels, investors are getting more bullish about crude.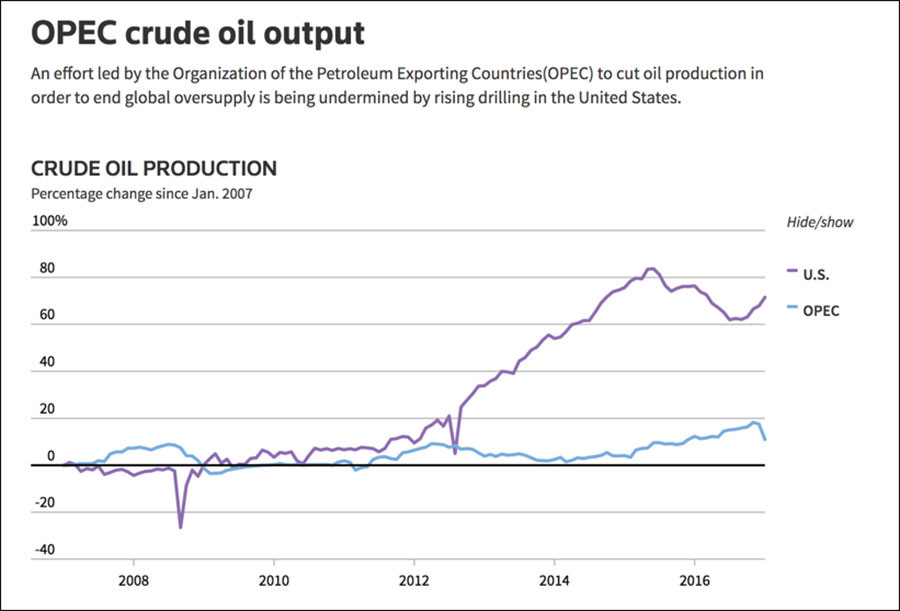 According to Bloomberg, Wall Street has been investing the most money in oil and gas companies in the US since at least 2000. In January, the US oil industry raised $6.64 billion.
"The mood is absolutely different," Trey Stolz, an analyst at the investment banking firm Coker & Palmer told Bloomberg. "Go back to a year ago, and the knife was still falling. But today, it feels much, much better," he said.
You can share this story on social media: