Facebook's Oculus to pay $500mn in virtual reality case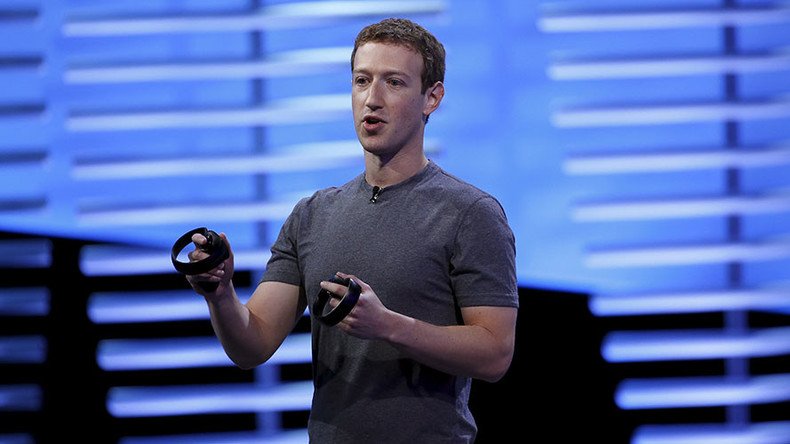 A US court has ordered the Facebook-owned company Oculus to pay half a billion dollars compensation after finding they unlawfully used virtual reality technology of video game developer ZeniMax.
The Oculus CEO Palmer Luckey will have to pay $50 million in the lawsuit, while the former chief executive Brendan Iribe has been ordered to pay $150 million. The company must also pay $200 million for non-disclosure agreement violation, $50 million for copyright infringement and another $50 million for false designation. The jury decided that Oculus didn't steal trade secrets, as alleged by ZeniMax.
"The heart of this case was about whether Oculus stole ZeniMax's trade secrets, and the jury found decisively in our favor," Oculus spokesperson said in a statement.
The spokesperson added the company would appeal against the ruling as "we're obviously disappointed by a few other aspects of today's verdict, but we are undeterred. Oculus products are built with Oculus technology."
Game maker ZeniMax sued Oculus in May 2014, just months after the virtual reality (VR) startup was acquired by Facebook. The parent company of ID Software, ZeniMax argued that Oculus had improperly used its computer code to launch its own VR headset.
The jury determined that ID Software co-founder John Carmack exchanged emails with Oculus CEO Palmer Luckey while he was developing a prototype of the company's flagship headset. Carmack is now the chief technology officer of Oculus.
During the three-week trial, ZeniMax's attorney called for $2 billion in compensation and another $2 billion in damages. Oculus's attorney argued the lawsuit was driven by jealousy and anger, not facts.
Facebook CEO Mark Zuckerberg described the plaintiffs as opportunists, saying "it's pretty common when you announce a big deal that people just come out of the woodwork and claim they own some part of the deal."
Virtual reality is a small part of Facebook's business, but the company says it's committed to the "long-term success of VR."
Facebook enjoyed a strong end to the year, announcing a 51 percent jump in its fourth-quarter revenue. That growth was driven by mobile advertising business, which accounted for 84 percent of income. The company's revenue grew to $8.81 billion, and quarterly profit more than doubled to $3.57 billion.
You can share this story on social media: