Soros teaming up with MasterCard to help refugees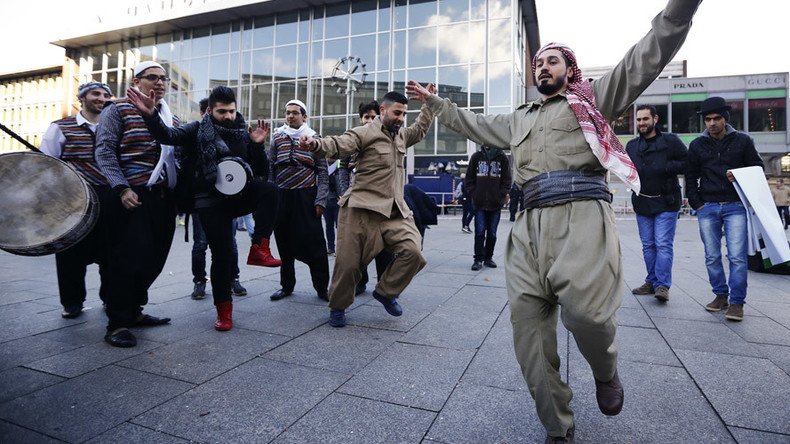 Billionaire investor George Soros and global payments company MasterCard are planning to create a social enterprise to help refugees and migrants, as well as others struggling within their communities all over the world.
The partnership, called Humanity Ventures, seeks to apply commercial strategies to deliver a positive impact on society. The move follows Soros' pledge to assign up to $500 million to address the challenges facing migrants and refugees.
Despite billions of dollars spent on humanitarian aid and development projects, millions of people remain marginalized, said MasterCard and Soros in a joint statement, stressing that the private sector could help rectify the situation.
"Our potential investment in this social enterprise, coupled with MasterCard's ability to create products that serve vulnerable communities, can show how private capital can play a constructive role in solving social problems," said Soros.
The new enterprise intends first to target healthcare and education, supporting local economic development and entrepreneurship.
"Migrants are often forced into lives of despair in their host communities because they cannot gain access to financial, healthcare and government services," said the billionaire.
Once the venture is established, Soros could contribute up to $50 million to make these solutions more scalable and sustainable, as well as encourage smaller programs aimed at reducing the migration crisis.
READ MORE: George Soros: A psychopath's psychopath

"Humanity Ventures is intended to be profitable so as to stimulate involvement from other businesspeople. We also hope to establish standards of practice to ensure that investments are not exploitative of the vulnerable communities we intend to serve." Soros said.
"Over several years, we've applied our thinking and technology to help hundreds of millions connect to the formal economy and to help empower safer and more efficient aid distribution," said Ajay Banga, president, and CEO of Mastercard.
Humanity Ventures is designed to integrate the need for business returns with social impact.
"We can have a transformational impact by scaling our business-driven organization to leverage innovation, on-the-ground experience, and long-term capital investments," Banga added.
You can share this story on social media: